Starzs Investments Company Limited (SICL), a foremost indigenous maritime logistics company servicing the Nigerian oil and gas industry, was established by Engr. Greg Ogbeifun in 1986.
After training by Shell as a marine engineer, Ogbeifun opted to establish a company that will help Nigeria participate in shipping activities in the country's oil and gas sector.
Consequently, he established a company that specializes in ship ownership and management, marine logistics, private maritime security, and Drilling Rig Services. With this range of services, Starzs Investment Company Limited (SICL) has been at the forefront of driving indigenous participation in shipping activities in the nation's oil sector, and the overall advancement of the country's maritime industry, focusing on global best practices.
As a company registered to participate principally in the marine sector of the oil and gas industry in Nigeria, the company has constantly grown its assets base in order to be on top of its game. Currently, the company has eleven standard, world-class ships.
Starzs Investment Company Limited works on a vision, which is to build an enduring and globally renowned frontline organization that thrives on value creation for stakeholders in the maritime industry. To achieve this, the company strives to exceed its clients' expectations while ensuring capital appreciation for its shareholders, investors and employees.
One of the core-values of the company is to be socially responsible, while contributing significantly to the development of the Nigerian maritime industry and the growth of the Nigerian economy. To this end, SICL has been implementing best practices in human capital development policies in a bid to make its over 200 employees its brand advocates, brand champions and brand ambassadors.
Starzs Investment Company is a giant in safety operations, as it has remained environmentally responsible by ensuring zero spill and zero incidence across its respective operations.
All these policy decisions and actions are captured in its mission statement, and indeed, holds the key to the company's sterling performance and commendable success in Nigeria's peculiar business environment where many indigenous shipping operators find it very difficult to survive.
Starzs Investments Company Limited remains committed to the provision of excellent service delivery to its clients through the application of quality management principles in all its processes and activities. Accordingly, it has a Quality Management System that is in accordance with the requirements of NIS ISO 9001:2008. This has enabled the company to continuously deliver quality services that meet clients' needs and expectations in line with its commitment to customer satisfaction in all its operations.
The company's quality policy enables it to conduct its activities in a manner that recognizes that sound quality standards are inseparable from efficient operations and high quality performance, in addition to ensuring that the highest standards are set and maintained to ensure client's satisfaction. All these would not be possible without adequate employee development, which the company promotes by implementing training and staff development programs for all staff members.
Committed to exceeding its client's expectation, Starzs Investment Company Limited infuses safety, reliability, integrity, professionalism, innovation, value creation and respect for individuals in all our operations.
Starzs Investment Company Limited recognizes the importance of Safety, Health, Environment, Quality and Security for employees, clients, vendors and the general public in the course of its operational activities within the oil and gas industry. This is embedded in its HSE culture which management and all employees subscribed to.
This commitment led to the meritorious issuance of the Document of Compliance (DOC) to the company by a globally recognized classification society, Lloyds Register, for meeting international regulatory standards such as International Safety Management (ISM) code and International Ship and Port Facility Security (ISPS) Code.
Starzs Investments Company Limited is one of the few licensed Private Maritime Security providers, and possesses a Memorandum of Understanding (MoU) with the Nigerian Navy for the use of armed Naval personnel. The company provides maritime security services with a fleet of anti- ballistic fuel efficient and fast intervention patrol boats with state-of- the-art tracking and navigation system manned by specially trained crew to meet the security needs of its clients.
All the company's vessels are equipped with world-class cutting-edge technology gadgets such as AIS, High beam searchlight, VHF and HF communication.
Always focusing on world's best practices, SICL believes in operating standard world-class vessels. One of its new builds, MV OSANYAMO, a 90Ton BP ASD Terminal Tug is purpose built by one of the world's foremost shipyards, Damen, and remains the largest in Damen's Tug range till date. MV Osanyamo currently assists in tanker lifting operations offshore in the Gulf of Guinea, creating immense value to offshore support services in the Nigerian maritime industry.
Similarly, MV OSAYAME, 65Ton ASD Terminal Tug, was commissioned in February, 2010 and was celebrated as the 1st Nigerian Content Compliant Vessel to have appeared in the Nigeria offshore industry. MV Osayame is a wholly indigenous vessel with 100% Nigeria competent crew.
Starzs Investments Company Limited and its sister company, Starzs Marine and Engineering Limited, have been providing a platform for cadetship training for students from the Maritime Academy of Nigeria (MAN), Oron and other maritime tertiary institutions in the country. This is because of the CEO, Engr. Ogbeifun's disposition towards human capacity building and advancement of the maritime industry which he had been a dogged advocate. Engr. Ogbeifun had also contributed immensely and significantly to national discourse for the transformation of the maritime sector. This cuts across a variety of topics such as human capacity development, establishment of national shipping fleet, capacity development of ship owners and shipyard operators, accountability and transparency of industry regulators among others.
After 35 years of active service as the CEO of Starzs Investment Company Limited and strong advocacy for the Nigerian maritime industry, Engr. Ogbeifun has announced his retirement from the day-to-day running of the company. But he will still continue to drive his vision for the growth and development of the nation's maritime sector.
According to the Company Secretary of SICL, Dr. Omogbai Omo–Eboh (SAN), "As Engr. Ogbeifun turns 70 in February 2021 and retires from executive office within the company, he will remain a Non-Executive Chairman of the Board of Directors of Starzs Investments Company Limited."
He assured the maritime community and the nation that even in retirement, Engr. Ogbeifun "plans to continue impacting the maritime and shipping industry through numerous projects that he is privileged to spearhead, including the extensive expansion of the Starzs Marine and Engineering Limited (Starzs Shipyard) in Onne, Rivers State as well as the Benin River Port project in Edo State."
The running of Starzs Investment Company Limited now falls on the shoulder of Iroghama Obuoforibo who will from February 1, 2021 take from Engr. Ogbeifun as the Managing Director/CEO of the company.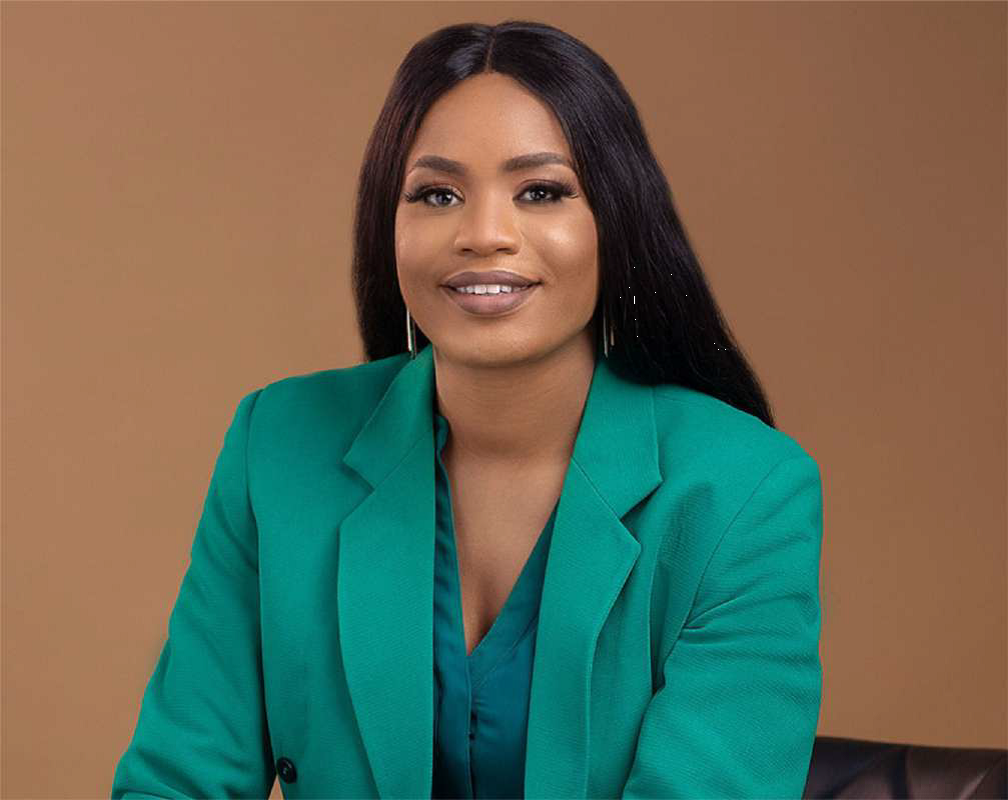 Iroghama Obuoforibo has been the Chief Operating Officer of the company since 2014. A high achieving senior executive with a strong commercial, financial and operational track record spanning over 13 years across different industries, Iroghama holds a B.Sc. in Biology and Psychology from the University of Massachusetts, Boston and an M.Sc. in Public Health and Health Promotion from Brunel University London. She is the winner of the first season of "The Next Titan Business Reality TV show". She is an alumna of the Harvard Business School and a member of the Institute of Directors. She is also the current Chairman, Finance and Membership Committee of the Ship Owners Association of Nigeria (SOAN).
In the statement announcing her appointment as the CEO of SICL, the company's Secretary, Dr Omogbai Omo–Eboh (SAN), stated that, "In her position as Chief Operating Officer, Iroghama has drawn on her exceptional depth of expertise and entrepreneurial skills to lead strategy and policy, oversee business development, represent and promote the company's interest amongst other roles.
"She has worked to maximize the company's revenue performance and has recorded landslide achievements. Among several accomplishments, she helped the company qualify for a multimillion-dollar investment for the acquisition of a 90 Ton ASD Anchor Handling Tug Boat in 2015. Under her management, the company has grown its assets base from three (3) ships in 2014 to eleven (11) ships by July 2019," the statement said.
Iroghama is credited with entrepreneurial excellence, and it is expected that she will draw on this to take Starzs Investment Company Limited to greater heights, as well as continue to use the company to drive indigenous participation in the shipping activities of the nation's oil and gas s