Home
Posts tagged Maersk Hamburg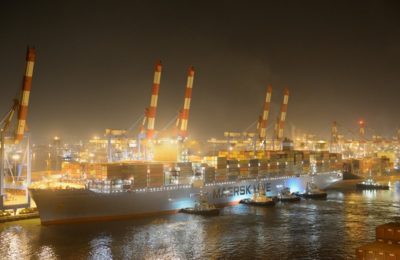 Ships & PortsMay 09, 2019
Israel's Haifa Port welcomed its largest ship to date this weekend following upgrades at one the ports existing terminals. The 15,300 TEU containership Maersk Hamburg...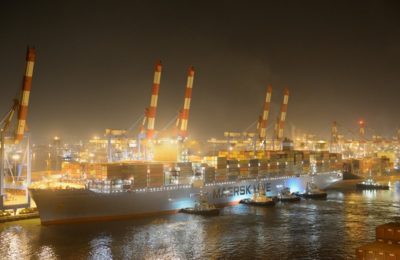 Ships & PortsMay 07, 2019
Boxship Maersk Hamburg became the largest ship ever to arrive in Israel as it berthed at Haifa Port on May 2. With a capacity of 15,300 TEU, a length of 354 meters, and...