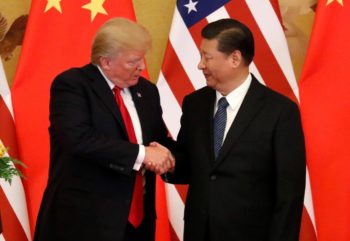 China has offered to buy more U.S. goods and lower tariffs on some goods including cars as part of negotiations to resolve an escalating trade dispute, according to a document reviewed by Reuters.
Sources told Reuters that China also asked that Washington treat Chinese investment equally in its national security reviews and stop issuing any new restrictions on investments.
The request was made as officials wrapped up two days of talks in Beijing.
China also demanded that U.S. terminate its Section 301 intellectual property probe and not implement the 25 percent tariffs proposed as part of that probe, they said.
The sources declined to be identified because the information was not public.
China also proposed that the U.S. should listen to ZTE Corp's appeal of sanctions imposed on the firm in April and amend the ban on U.S. companies' sale of components and software to the firm, the sources said.
China also told the U.S. side that it would actively consider information provided by U.S. firms on Beijing's anti-dumping investigation on sorghum imported from the United States, the sources said.
Agency Report