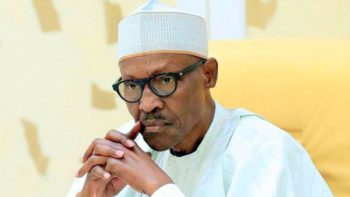 By Ace Omozuwa
The audacious and sapient Catholic Bishop of Sokoto Diocese, Dr. Matthew Hassan Kukah, categorically affirmed that no "President of any country in the world can be as irresponsible in the usage of power as a Nigerian President."  According to media reports, he said this while delivering the annual Ulefunta/Oyemekun festival lecture. The lecture, which was entitled "Building blocks for a good society" held at the Francis Idibiye Lecture Hall, Federal University of Technology Akure (FUTA) last week Friday.
The Catholic priest, social reformer, nonpartisan critic further noted during the lecture: "No president in the world has the kind of power the Nigerian president has and as such, no president in the world can be as irresponsible as the Nigerian president. His power is so much that he can give oil bloc to his girlfriend and many others. You thus can't be a man of honour and live in a country like Nigeria and not be angry."
Evidently, Father Kukah, as he is fondly called is angry. Last Easter, the media was awash with reports that he "warned President Muhammadu Buhari to review his leadership style, lest the nation plunges into deeper crisis."   According to him, some Nigerians have "a sad feeling that you do not share in the pain and suffering of your people. You must very quickly find a way of connecting with your people before the devil takes over the space".
Long ago, the acclaimed father of modern African literature, Chinua Achebe, opined that "the trouble with Nigeria is simply and squarely a failure of leadership. There is nothing basically wrong with the Nigerian character. There is nothing wrong with the Nigerian land or climate or water or air or anything else." This fact resonates with many Nigerians today. They are displeased with the quality of leadership in various spheres of power. Hence, they have adapted a line in the Lord's Prayer and often cry to our leaders: "lead us not into destruction"
To be honest, Father Kukah's sentiment is age-old, and popular. I suspect it is not originally his. Correct or incorrect, many people believe that the president of Nigeria is the most powerful leader in the world. One reason why this sentiment is popular is because we do not have strong institutions that can effectively tame the whims and caprices of elected leaders, particularly, when they do not conform to the tenets of entrenched rules or advance the common good.
So, our constitution and laws are often reduced to the status of a guidebook for leaders, far below the status of enforceable rulebook. To put it differently, we often see manifestations of the rule of man, not the rule of law. A good example that underscores this point is the continued detention of the past National Security Adviser, retired Col. Sambo Dasuki. Although his lawyer, Ahmed Raji (SAN) says Dasuki has met all the bail conditions set by the Federal High Court, Abuja, yet, he is still in detention.
Another reason why political leaders are seen as all-powerful in Nigeria is because there is something in our cultural DNA that says leaders are invincible and infallible. In a typical traditional society, the word of a king is imbued with the forces of a governing law, a command that must be obeyed unthinkingly. Sadly, most Nigerians see democratically elected leaders like a 17the century kabiyesi – the local king who cannot be questioned. So, most of us relate with political leaders not as citizens but as subjects. This explains why holding political leaders accountable for their actions and inactions is not an entrenched culture in Nigeria. Without effective civil mechanisms of accountability, political leaders are bound to arrogate to themselves the powers of demigods. Democracy envisaged this possibility.  As a result, in its ideal form, it creates robust room for check and balance.
A basic feature of Nigeria's leadership crisis is the lack of astute political thought. The just concluded primaries of almost all the major political parties in Nigeria buttress this claim. Winners of the primaries did not emerge because of their profound intellectual might, novelty of thought, popularity or their ability to canvass credible transformative vision. Most of them won because they were richer than their opponents, more accustomed to the politics of "stomach infrastructure" or were openly endorsed by their godfathers. With reference to the last point, sadly, Lagos comes to mind. That a topnotch visionary governor could not win his second term bid because his cult of godfathers are displeased with his passionate devotion to developing the state without a corresponding devotion to "developing" his party speaks volume about how we conflate partisan politics with good governance.
Where leaders are not sophisticated thinkers, the horizon for development does not expand, rather, it shrinks. Also, windows of opportunities for national renewal and integration, inclusive economic advancement, and ethical rejuvenation are not harnessed before they close. Unthinking leaders could be very parasitic. They create a climate for collapse. They bring WB Yeats poem to mind:
Things fall apart; the centre cannot hold
Mere anarchy is loosed upon the world
The blood-dimmed tide is loosed, and everywhere
The ceremony of innocence is drowned
The best lack all conviction, while the worst
Are full of passionate intensity.
Recent developments in Lagos state suggest that self-centered pedestrianism animates politics and leaders in Nigeria. Self is at the center of leadership, not the wellbeing of the citizenry. For example, many Nigerian political leaders find it hard to utilize public funds to construct a road if it does not hold promises of self-deification, or "PR" for the party in power. Anything that promises to enhance their prestige equates to public good. They fail to realize that ego-driven developmental enterprises are always short-lived and hardly free people from the trap of poverty. The point to note is when politics is overly pedestrianized; it fails to become an instrument of social change, pro-people development and economic advancement.
The kind of irresponsibility that makes "public servants" to allocate oil bloc to their girlfriend as Father Kukah alluded or spend public money wastefully, ultimately becomes an influential definer of the leadership culture of a nation or organisations when ideals are trivialized and stomach infrastructure is everything. Leaders cannot be sensitive to the plight of the people and drive true development where it is commonplace for politicians to trade nobility, decorum, conscience and integrity for the blessing of godfathers. The underhand influences of godfathers are threatening to ridicule the essence of the 2019 elections. In fact, godfatherism and political philistinism are eroding our core national values, encouraging corruption and hampering our transformation from an economic basket case into a prosperous nation.
Father Kukah's thought should elicit sober reflection about the character of Nigeria's presidency and national structure of power. To politicize his well-considered thought is maleficent to our collective wellbeing. Can big government make Nigeria great? Can centralized power create the future we anticipate? Can leaders be responsive to the aspirations and frustrations of the people when power becomes a barrier that disconnects leaders from the led?
Every well-informed advocate of decentralization says that power is pernicious when it is overly centralized and remote from the people. In a sense, it would be an apt summarization of the political history of Nigeria to say that power disempowers, it becomes a clog in the wheel of progress when a sociopolitical system incentivizes the ascent of oligopolistic overlords. Hence, many citizens of Nigeria know more about the destructive force of power than its constructive propensities.
Since most of us agree with Chinua Achebe's prognosis that "the trouble with Nigeria is simply and squarely a failure of leadership", we need to muster the courage and ask some basic questions and objectively seek answers. First, what can we do to ensure leadership failure is confined to our historical past? What can we do to end the culture of political philistinism, which glorifies corruption, patronage and the gale of divisiveness? How do we stop political godfathers from subverting the popular will? If these questions do not dominate the popular imagination and frame discourses in the public sphere, elections may be a sham, and fail to be drivers of national progress and democratic consolidation in Nigeria.
Copyright Ships & Ports Ltd. Permission to use quotations from this article is granted subject to appropriate credit given to www.shipsandports.com.ng as the source.