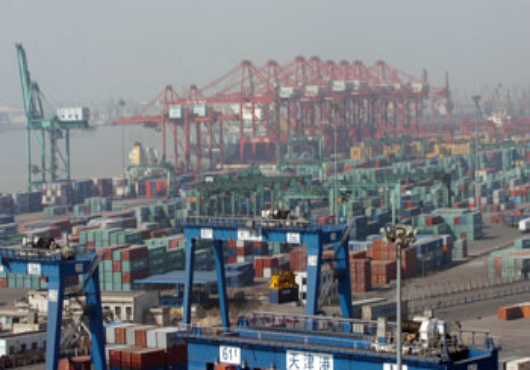 COSCO Shipping Ports, Tianjin Port Holdings and China Merchants International Terminals (CM Terminals) have completed a merger concerning their respective subsidiaries.
Under the agreement signed at the end of June 2019, Tianjin Port Container Terminal (TCT), a subsidiary of Tianjin Port Holdings, merged with Tianjin Five Continents International Container Terminal (FICT) and Tianjin Orient Container Terminals (TOCT).
TCT absorbed FICT and TOCT which have been deregistered as legal entities.
On August 28, TCT, as the surviving entity, was 76.68 percent owned by Tianjin Port Holdings.
An additional 10.01 percent is now controlled by Cosco Ports (Tianjin) Limited (CP Tianjin) and 6 percent by China Shipping Terminal Development (CSTS), both being part of COSCO Shipping Ports.
Finally, the remaining 7.31 percent in TCT is now owned by CM Terminals.
The merger is expected to result in optimizing the allocation of resources, enhancing the unified management of the terminals, lowering operational costs and increasing the overall competitiveness of TCT and its efficiency, COSCO Shipping Ports earlier said.