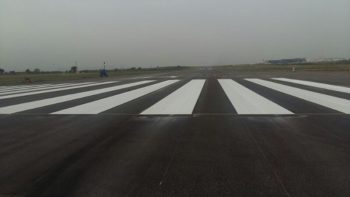 The Federal Government said in Abuja on Wednesday that the timely completion of the Nnamdi Azikiwe International Airport, Abuja runway that paved the way for the re-opening of the airport after a six-week closure, had shown the ability of the Buhari administration to rise up to any occasion, irrespective of how daunting the challenges may be.
The Minister of Information and Tourism, Lai Mohammed, noted this in a statement issued in Addis Ababa, Ethiopia.
In the statement, the minister described as a remarkable achievement the ability of the government to complete the total reconstruction of the runway within the stipulated time.
He said the clock-work precision with which everything concerning the closure of the Nnamdi Azikiwe International Airport and the temporary relocation to the Kaduna Airport was handled by the relevant ministries and the security agencies was the clearest indication yet that Nigeria could successfully tackle any challenge.