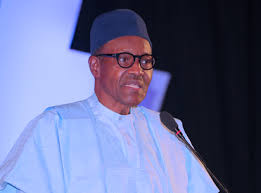 1. "This administration came at a time that Nigerians needed Change, the Change we promised and the Change we continue to deliver. We have faced a lot of challenges on this journey and Nigerians have stood by us in achieving the three cardinal points of this administration namely; Security, Corruption and the Economy."
2."This administration is pained over the grievous loss of lives and properties occasioned by the carnage of insurgency and other forms of criminality in the country. I wish to assure Nigerians that we will not rest until all criminal elements and their sponsors are brought to justice."
3. "The unfortunate incidences of kidnappings, herdsmen and farmers clashes in several communities which have led to high number of fatalities and loss of properties across the country is being addressed and the identified culprits and their sponsors shall be made to face the full wrath of the law."
4. "The second primary object of this Administration is to fight corruption headlong. Like I have always said, if we don't kill corruption, corruption will destroy the country. Three years into this Administration, Nigerians and the international community have begun to applaud our policies and determination to fight corruption. We are more than ever before determined to win this war, however hard the road is."
5. "Finally, the up-coming months will usher us into another season of general elections. Let me use this opportunity to urge us all to conduct ourselves, our wards and our constituencies with the utmost sense of fairness, justice and peaceful co-existence such that we will have not only hitch free elections but also a credible and violence free process.
6. "The Social Investment Programmes (SIP) has been created as a means to graduating our citizens from poverty through capacity building, investment and direct support. The major strategic objective is to restore livelihood, economic opportunities and sustenance for the poor across the country."
7. "In the area of power generation, Nigerians from all parts of the country continue to report better power supply and less use of generators. This underscores the effectiveness of the methodical plan to deliver incremental and uninterrupted power supply to our homes, markets, offices and factories."
8. "The country achieved 5, 222.3 MW representing the highest peak of power generated onto the national grid and delivered to customers in December, 2017. With new facilities, repairs and rehabilitations by Government and private investors, generation capability now exceeds 7,500 MW."
9. "The Niger Delta Region has enjoyed relative peace through social inclusiveness and cooperation of the Elders and the good people of the region. Government is committed to implementing the comprehensive peace, security and development plan for the region."
10. "The broad strategic objectives of the ERGP were to; Restore and sustain economic growth; Build a globally competitive economy; and Invest in our people. The implementation of the ERGP has started yielding results. The National Bureau of Statistics reports that the economy grew by 1.95% in 1st quarter 2018, which is a good performance when viewed against -0.91 in 1st quarter 2017 and -0.67% in 1st quarter 2016 respectively."
Copyright Ships & Ports Ltd. Permission to use quotations from this article is granted subject to appropriate credit given to www.shipsandports.com.ng as the source.