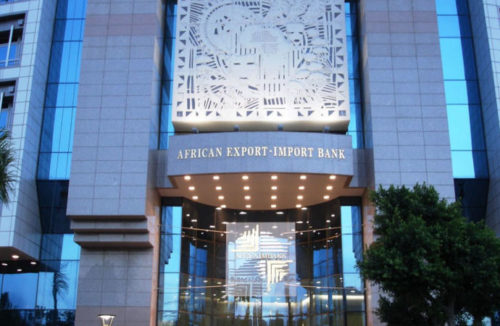 The African Export-Import Bank (Afreximbank) has set up a trade finance facilitation programme to mitigate the stringent compliance and regulatory requirements imposed by international banks on African banks for trade confirmation lines.
A statement by the bank's Director and Global Head, Communications and Events Management Department, Obi Emekekwue, on Tuesday quoted Amr Kamel, Afreximbank's Executive Vice-President for Business Development and Corporate Banking as unveiling the programme in Cairo.
According to him, the programme had been structured to enhance the confidence of counter-parties in the settlement of international trade transactions for intra- and extra Africa trade and to improve correspondent banking relationships.
Kamel explained that the programme became necessary because the stringent conditions requirements had resulted in the international banks reducing or withdrawing trade lines to African banks.
He said that Afreximbank had aided in confirming banks that had risk capital and capacity constraints to support trade finance transactions.
Kamel said that the new trade facilitation programme packaged in consultation with executives from 24 banks and a representation from the Korean Exim Bank would save and transform African trade.
"The programme will enhance confidence among African banks and boost Egypt-Africa trade and intra-African trade, thereby decreasing the trade finance gap in the continent due to stringent regulations and high compliance costs."
According to him, the participating banks include Abu Dhabi Islamic Bank, Ahli United Bank (Egypt), Al Ahli Bank of Kuwait, Alex Bank, Arab Bank, Arab International Bank, Arab Investment Bank, Attijariwafa bank, Banque du Caire, Banque Misr;Blom Bank; Commercial International Bank and Credit Agricole Egypt.
Others are Egyptian Gulf Bank; Emirates NBD, Export Development Bank of Egypt; First Abu Dhabi Bank; Mashreq; National Bank of Egypt, QNB Al Ahli, Societe Arabe Internationale de Banque, Suez Canal Bank, The United Bank and Union National Bank.
Afreximbank is the foremost pan-African multilateral financial institution devoted to financing and promoting intra- and extra-African trade.
The Bank was established in October 1993 by African governments, African private and institutional investors, and non-African investors.
Since 1994, it has approved about $60 billion in credit facilities for African businesses, including about $8.5 billion in 2017. The bank is headquartered in Cairo.