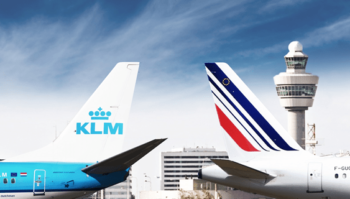 The major trade unions representing Air France KLM staff issued a joint statement on Thursday to protest the likely choice of Air Canada executive, Benjamin Smith, as Air France KLM's new chief executive.
"Concerning the choice of new chief executive…the trade unions would like to state that it's inconceivable that the company Air France – which has been French since 1933 – would fall into the hands of a foreign director," the unions said in the statement.
French newspapers reported on Thursday that Air France-KLM's board would meet on Aug. 16 to approve the nomination of Smith – currently the chief operating officer at Air Canada – as CEO.
A spokesman for Air France KLM said the company had no comment on the matter, besides repeating its earlier position that the "process remains underway and no decision has been made yet".
Smith's appointment would fill a management void after former CEO, Jean-Marc Janaillac quit in May when staff rejected his offer of a pay deal aimed at ending a wave of strikes that have so far cost the company €335 million ($381 million).
Known to speak French, Smith has a track record in dealing with unions and was the main negotiator in talks with pilot and cabin crew staff at Air Canada that resulted in a 10-year agreement in 2015.
The French state has a 14 percent stake in Air France-KLM, while Delta Airlines and China Eastern Airlines (600115.SS) each hold 8.8 percent.
Government officials say President Emmanuel Macron is open to a non-French national leading the group for the first time.
Agency Report