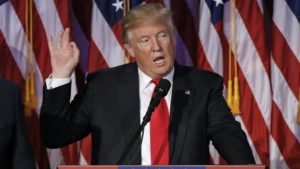 US President Donald Trump has replaced Democrat Mario Codero as chairman of the Federal Maritime Commission (FMC) with Republican Michael Khouri.
According to the FMC Khouri was appointed as acting chairman by Trump on 23 January.
Khouri is a 45-year veteran of the maritime industries and has served as an FMC commissioner since the end of 2009.
Codero remains as a commissioner with his term expiring in 2019.
Codero was appointed to the commission in 2011 by Obama and became chairman in 2013.