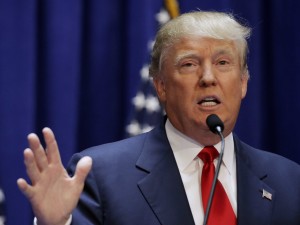 Crew members who are nationals from Iran, Libya, Somalia, Sudan, Syria and Yemen shall be denied entry to US ports unless they hold a valid visa, according to the new executive order issued by US President Trump.
The new executive order "Protecting the Nation from Foreign Terrorist Entry into the United States" was issued on 6 March 2017 and it revokes and replaces the previously suspended EO on the subject.
The new EO directs that entry into the US for nationals from Iran, Libya, Somalia, Sudan, Syria and Yemen shall be suspended for 90 days from 16 March 2017, whilst a worldwide review is carried out by the US Secretary of Homeland Security.
"If a vessel arrives at a U.S. port with crew from any of the six designated countries who do not have valid visas, those crew members will not be permitted to leave the vessel and it can be anticipated that the U.S. authorities may well order that armed guards be placed at the vessel's gangway to prevent any such crew from departing the vessel," US law firm Freehill Hogan & Mahar LLP said.
"In addition, if any crew member's visa expires after March 16, the crew member must apply for a new visa."
The new executive order follows the repeal of Trump's previous order issued on January 27, 2017, that banned for 90 days any immigrant or nonimmigrant entry into the U.S. of foreign citizens from Iran, Iraq, Libya, Somalia, Sudan, Syria and Yemen, and would have impacted vessels with crew members from those countries.
However, that E.O. was suspended by a Federal district court judge on February 3rd and his ruling was upheld by the 9th Circuit Court of Appeals on February 9th.
Copyright Ships & Ports Ltd. Permission to use quotations from this article is granted subject to appropriate credit given to www.shipsandports.com.ng as the source.