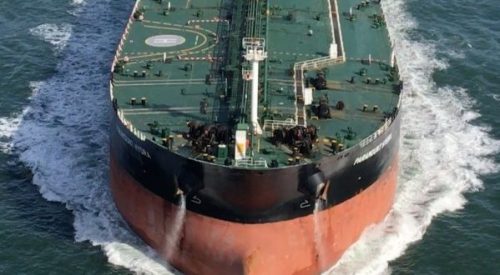 Two Filipino sailors have reportedly been stabbed to death aboard an Italian-flagged tanker off the coast of the Caribbean island of St. Eustatius.
The incident was reported to local authorities and the Caribbean Netherlands Police Force KPCN Forensic Department, along with the Dutch Caribbean Coast Guard, were deployed to investigate the double homicide, according to local reports.
The 2011-built Aframax tanker, RGB Gino Ferretti, was sailing from Brazil's Suape Port to St. Eustatius when the incident occurred. The ship is operated by Italy's Rizzo-Bottiglieri-De Carlini Armatori (RBD).
RGB Gino Ferretti arrived in Oranje Bay Harbour on September 5 where the suspect had been expected to be transported off the tanker. Bureaucratic obstacles are believed to be causing a delay in the procedure and the suspect remained in custody aboard the tanker, the reports further said.
The 107,500 dwt tanker was in international waters at the time of the incident and vessels travelling in international waters are generally subject to the laws of their respective flag state.