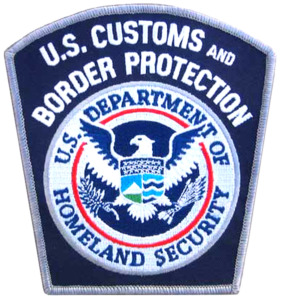 The U.S. Customs and Border Protection has extended the public comment period for its notice of proposed modification and revocation of ruling letters related to the CBP's application of the Jones Act.
CBP published the proposed ruling on January 18, 2017, just two days before President Obama left office.
CBP has extended the comment period by 60 days to April 18, 2017, and will also seek comments on whether a further extension of the comment period beyond April 18 is warranted.
The proposed ruling looks to restore certain aspects of the Jones Act that would prevent non-Jones Act qualified vessels from transporting certain merchandise and vessel equipment between coastwise points by modifying or revoking prior rulings that are inconsistent under the proposed modifications.
Critics of the proposed ruling, such as the International Marine Contractors Association, which is based in the UK and has members with foreign vessels active in U.S. waters, has said the changes would represent a major change in U.S. maritime policy and its effect may prevent foreign flag construction vessels from working in the United States, most notably in places like the Gulf of Mexico's deepwater oil and gas market where there is a need for highly specialized vessels. The proposals would also affect US flag vessels which are not coastwise qualified, according to the IMCA.
"We understand the drive to protect US tonnage given the difficulties in the PSV market today, but the deep-water construction market represents a very different sector with very different vessels and technologies," says IMCA's Chief Executive, Allen Leatt. "It is a truly international market, as no single domestic market can support the heavy investments of these assets. Consequently, there is areal risk to damaging the whole Gulf of Mexico market as the unintended consequences do not seem to have been thought through."
The IMCA welcomed the CBP's extra 60 days for the public comment period, saying the extra 60 days would allow it to undertake more research into the economic and technical impact of the changes in policy.
Those who support the proposed ruling however, such as the American Maritime Partnership, the Shipbuilders Council of America, the Offshore Marine Service Association, and certain lawmakers in Washington, say the modifications will close loopholes and restore American jobs.
Copyright Ships & Ports Ltd. Permission to use quotations from this article is granted subject to appropriate credit given to www.shipsandports.com.ng as the source.