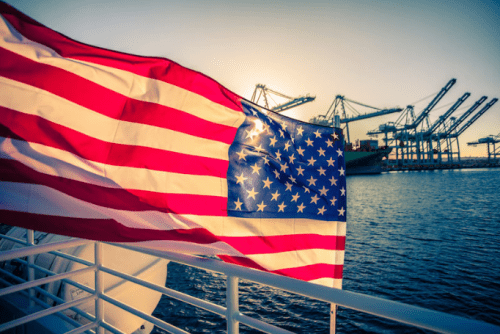 Each year on May 22, the United States celebrates National Maritime Day in honour of the U.S. Merchant Marine and the critical role of the nation's maritime industry.
National Maritime Day was first declared by the U.S. Congress in 1933 to commemorate the American steamship Savannah's voyage across the Atlantic, quietly sparking a new age of maritime travel and transport.
With WWII, the holiday took on special significance when around 250,000 members of United States Merchant Marine participated in transporting necessary supplies and services to troops abroad, all while suffering an extraordinarily high casualty rate.
According to the U.S. Maritime Administration, more than 6,700 American merchant mariners lost their lives in the War, with hundreds detained as prisoners of war and more than 800 U.S. merchant ships sunk or damaged.
The theme of the 2020 U.S. National Maritime Day celebration is "Resilient Sealift for a Resilient Nation", reflecting the U.S. maritime industry's unwavering support to the nation, especially during the ongoing COVID-19 crisis.