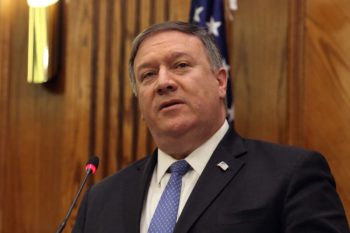 United States Secretary of State, Mike Pompeo, has reaffirmed the longstanding relationship between the U.S. and Nigeria.
Pompeo said this in a phone call to President Muhamadu Buhari, according to the U.S Department of State.
The spokesperson for the Department, Heather Nauert, said Pompeo, during the call, also underscored Buhari's visit to the U.S. on April 30, and recognised Nigeria's leadership in Africa.
Nauert said, "On May 17, Secretary Pompeo called Nigerian President Buhari.
"The Secretary noted the longstanding relationship between the Nigerian and American people and underscored the themes of the April 30 official working visit of President Buhari to the White House.