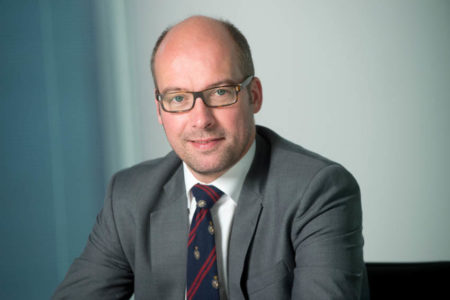 The new UAE's new Federal Arbitration Law passed in June is expected to help it rival London, Paris and Singapore as an international arbitral seat.
Legal experts have spent the summer pouring over the details of the new law, which was passed on 16 June.
Federal Law No. 6 of 2018 repealed the previous provisions contained within the Arbitration Chapter of the UAE Civil Procedures Law No. 11 of 1992, and applies to all existing and future arbitration cases.
The general consensus is that the new regulations will inspire greater investor confidence in the UAE as the law is based on the tried and tested UNCITRAL Model Law on International Commercial Arbitration.
"Overall, the law has been modernised," said Gordon Blanke, partner, international commercial and investment arbitration at DWF, addressing a recent seminar on the new legislation organised by Emirates Maritime Arbitration Centre (EMAC) in Dubai. "A lot of the previous case law precedent formed under the UAE arbitration chapter has been codified in the form of positive law and that obviously helps to consolidate the body of binding arbitration case law in order to give investor confidence and confidence to practitioners to conduct an arbitration process."
There are some elements that legal experts described as atypical or said left them scratching their heads about how to interpret the provisions.
"Certainly affectations of law have taken place in order to make it more adaptable to the region in which the law will operate," said Blanke. "Certain regional peculiarities survive in this law and were seen already in the UAE arbitration chapter."
Thomas Snider, partner and head of arbitration at Al Tamimi & Company, described the law as not perfect but generally sound, and said talking through discrepancies and areas of potential confusion would be key.
"The success of this law lies in the hands of the courts and how they interpret it. I think it is important for the international arbitration community, whether users, council or arbitral institutions, to engage in dialogue with the courts and judges on this law."
Snider said the most significant aspect of the new law is that it takes the UNCITRAL model as its basis.
"One of the first questions lawyers ask when they are thinking about where to seat an arbitration is whether the jurisdiction has an arbitration law based on the UNCITRAL Model Law. For years, the UAE couldn't answer in the affirmative… The UAE is already a centre for arbitration driven by the significant amount of trade and investment flowing through here, but with this new law you are going to see the UAE really develop into a key arbitral seat."   
Copyright Ships & Ports Ltd. Permission to use quotations from this article is granted subject to appropriate credit given to www.shipsandports.com.ng as the source.