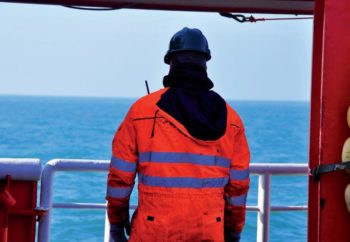 The Government is preparing to defend the UK's declining maritime industry against the rise of cheap foreign shippers which threaten to price British seafarers out of the North Sea.
Transport minister John Hayes has assured industry groups that his department will begin a review of minimum wage rules this week amid growing fears that the rock-bottom rates paid by foreign operators are undercutting UK workers.
In a letter to trade body Nautilus, Hayes said: "I am determined to see more UK seafarers employed and to be able to compete fairly for jobs, particularly for those jobs working on vessels operating out of UK ports or operating in UK waters."
Fears over the unfair competition faced by UK mariners were reignited last year after vessels owned by an India-based firm were detained in Aberdeen and Great Yarmouth after failing to pay their crew the Indian national minimum wage of around £2 an hour for over four months.
The Malayviya 7, which last year was chartered by BP and Premier Oil, was detained twice in the second half of last year and is believed to have been abandoned by its owners over the unpaid fees.
Maritime trade group Nautilus said that the UK's shipping industry cannot afford to compete with the prices offered by firms from Asia which is spurring the decades long decline for the sector.
"For an island nation that relies on ships and seafarers for 95pc of its trade, it is deeply disturbing to see such a dramatic decline in the pool of maritime expertise," a spokesman for Nautilus said.
"British seafarers are being priced off the sea because of the unfair competition that is posed by the use of low-cost foreign crews in our waters. We don't allow people to work in our factories to be paid Indian wages – why should we allow seafarers working exclusively in our waters to be paid at those rates? Employment rights should not stop at the shoreline."
The UK's shipping industry has suffered a 22pc decline in the total number of certificated officers over the past decade. The historic decline is even more marked: the number of UK seafarers working at sea was 33,670 in 1977 and is now 23,060.
Nautilus claims further decline is inevitable unless action is taken.
Overall, the total supply of UK officers in 2026 is expected to be 7pc lower than in 2016 and the supply of deck and engine officers is projected to fall by more than 30pc in this period.
A spokesman for Department for Transport said: "We want a successful UK maritime industry so our nation is best placed to benefit from the expected doubling in world sea trade by 2030.
"Our seafarers are rightly recognised for their training and expertise and we are launching a review to see how we can help the sector thrive."
Copyright Ships & Ports Ltd. Permission to use quotations from this article is granted subject to appropriate credit given to www.shipsandports.com.ng as the source.