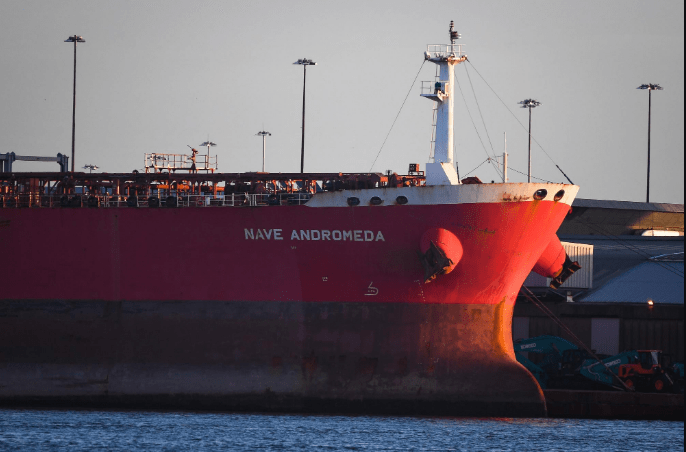 Detectives have been given a further 24 hours to question seven Nigerian stowaways detained after military forces stormed an oil tanker off the Isle of Wight on Sunday.
The Special Boat Service (SBS) ended a 10-hour standoff, which started when the stowaways on board the Nave Andromeda, reportedly became violent.
The Southampton-bound ship left Lagos on 5 October with 22 crew members.
Hampshire Police said the Nigerian nationals would remain in custody until Thursday evening.
A judge authorised further time for detectives questioning the Nigerians. An existing extension has been due to run out on Wednesday evening.
Police are permitted a maximum of 96 hours to question the suspects.
The seven were arrested on suspicion of seizing or exercising control of a ship by use of threats or force under the Aviation and Maritime and Security Act 1990, police said.
The Nave Andromeda's 22 crew members were uninjured in the incident. The ship remains moored in Southampton docks.
Copyright Ships & Ports Ltd. Permission to use quotations from this article is granted subject to appropriate credit given to www.shipsandports.com.ng as the source.