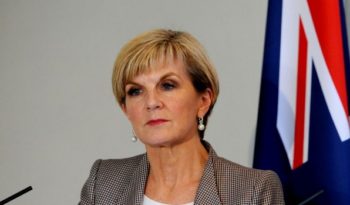 Britain and Australia would not be able to negotiate a bilateral trade deal if Britain decides to stay in the European Union's customs union after Brexit, Australian Foreign Minister Julie Bishop said on Monday.
"Australia is very keen to pursue a free trade agreement with the United Kingdom. I think that would be precluded if the United Kingdom were to rejoin the customs union," she told reporters in London.
Bishop also said she would raise concerns about Poland's changes to its legal system when she meets officials from the country at a gathering of Eastern European countries in Hungary this week.
Agency Report