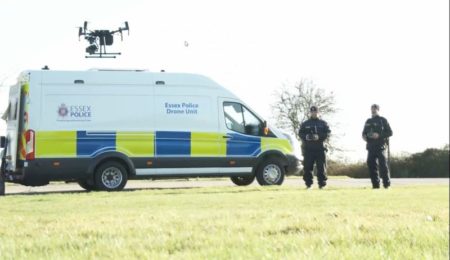 Authorities in the UK are launching a pilot project to test the use of drones to assist in search and rescue operations.
The yearlong trial is set to launch later this month to support search and rescue around the coast of Essex thanks to a partnership between Essex Police, the Maritime & Coastguard Agency (MCA) and the Royal National Lifeboat Institution (RNLI).
The Maritime and Coastguard Agency (MCA) says the test will provide HM Coastguard Rescue Teams with "more eyes in the sky" to assist with search and rescue around the county's coastline. The drones will be used for operations including helping to search for casualties in hazardous locations and directing HM Coastguard and RNLI lifeboat crews to casualties to assess risks before deploying rescue personnel.
At the end of the 12-month pilot, officials will assess the impacts on coastal search and rescue to help inform MCA and RNLI's use of unmanned aerial vehicles in the future.
HM Coastguard Teams from Walton, Clacton, Mersea Island, South Woodham Ferrers, Southend and Canvey Island will be taking part in the trial, supported by a range of inshore and all-weather lifeboats and hovercraft strategically located at six RNLI lifeboat stations along that stretch of the Essex coastline.
Drone operations will be supported by the Essex Police's Drone Unit. Phil Hanson, Aviation Technical Assurance Manager at the Maritime & Coastguard Agency, said the MCA was proud to be a partner and support the evolution of drones in UK search and rescue.
"Thanks to the Essex Police Drone Unit, we are able to trial this innovative technology to help rescuers on the front line with more accurate aerial vision, conduct searches in hard to reach or hazardous areas, assist with night time thermal imagery searches and relaying messages from rescuers to casualties. This will allow rescuers to make more informed decisions and ultimately help make the coast safer – particularly as the busy season is now almost upon us," said Hanson.
"One thing, we need to stress is that the drones will not replace our Coastguard helicopters, Coastguard Rescue Teams, RNLI or independent lifeboats. However, it is entirely possible that they could be an additional tool to use in search and rescue and enhance our existing capabilities," Hanson added.
"We are delighted to be supporting the invaluable work of the MCA and RNLI in keeping our county's coastlines safe," said Essex Police Drone Manager Perran Bonner.