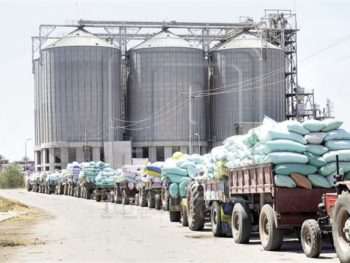 Ukrainian grain trading company Nebulon is to invest $2 billion to build new grain silos and transportation barges in Egypt's Nile Delta region, the Egyptian supply ministry said.
The silos would be erected on two sites near the Alexandria and Damietta ports, and 20 barges would be built each with a capacity to transport 2,000 tonnes of grains along the river, the ministry said in a statement.
The first phase of the investment, under a recent agreement, would begin in the next two years, it said, without elaborating.
Agency Report