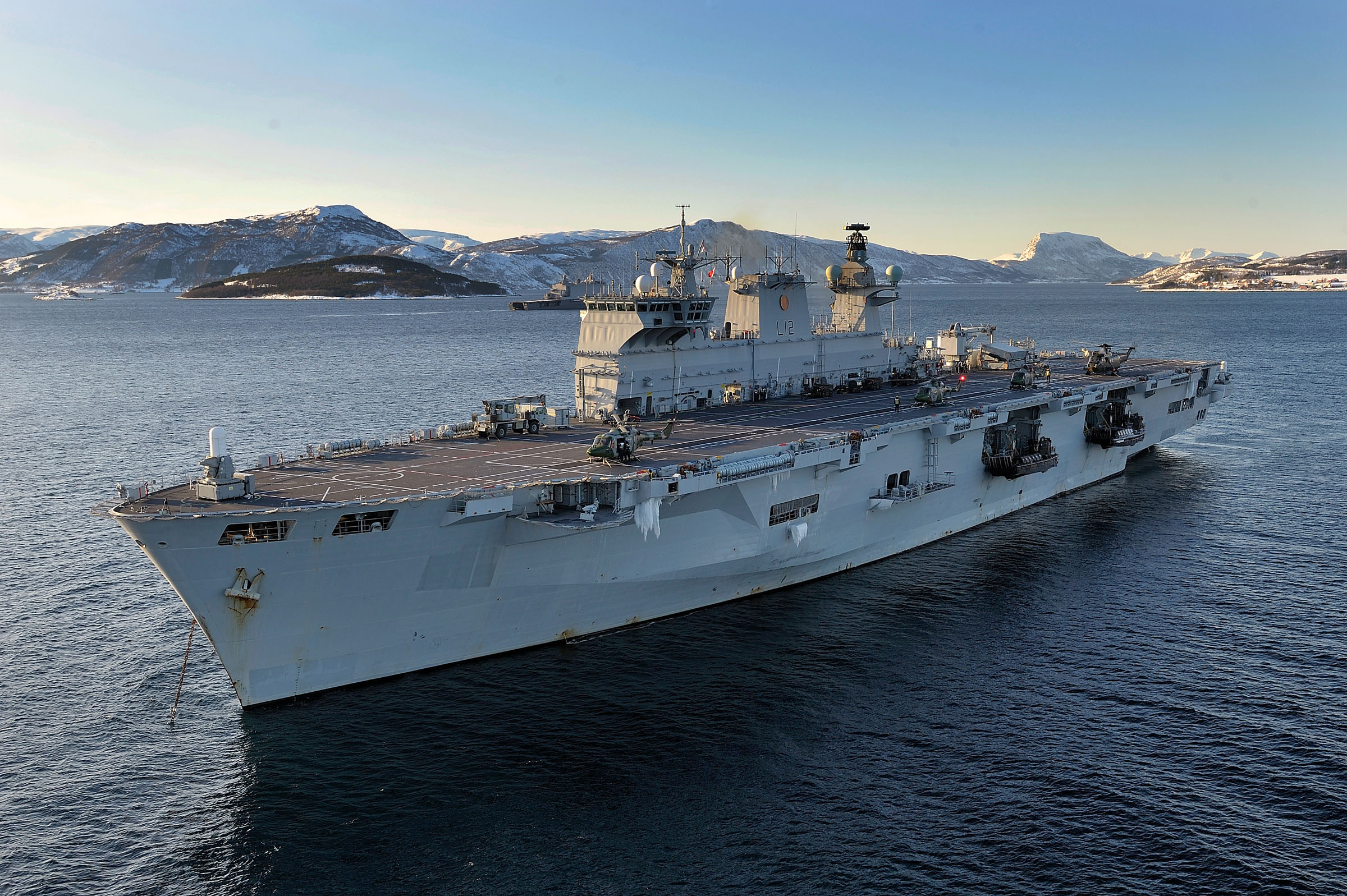 HMS Lancaster, one of the Royal Navy's state of the art Type 23 Duke Frigates arrived Nigeria on Tuesday. On arrival, the ship's captain and the UK's Defence Adviser in Nigeria, Colonel Dominic Fletcher, made a call on the Headquarters of the Western Naval Command Apapa, and were received by its Flag Officer Commanding, Rear Admiral Ralph Osondu.
According to a statement from the British High Commission, the HMS Lancaster visit shows continuing UK commitment to Nigeria, and to supporting the Nigerian military as they deal with security threats at land and at sea.
The British High Commissioner to Nigeria, Paul T Arkwright said: "The visit of HMS Lancaster is a signal of our commitment to Nigeria and Nigeria's military forces as they face security challenges. The UK's government is firmly committed to supporting President Buhari's government, and priorities across the board, in particular when it comes to scarcity"
Since the frigate, the first to fully deploy the Royal Navy's Wildcat helicopter berthed in Lagos, a number of joint exercises have taken place between the Royal Navy and Nigerian Navy.
On Wednesday, the ship played host to Nigeria's security top brass among them a representative of the Chief of Naval Staff, Rear Admiral OC Medani, the Flag Officer Commanding Western Naval Command Rear Admiral Ralph Osondu and representatives of Army Headquarters, the Nigerian Police and National Security and Civil Defence corps.
Briefing journalists on board on Wednesday, the ship's commander, Peter Laughton, said "HMS Lancaster is currently conducting an Atlantic Patrol Task to provide ongoing protection and reassurance to British regional interests and is maintaining the continuous Royal Naval Presence in the Atlantic . During such tasks Royal Navy ships call at ports to interact with Navies of our partners, foster relationships and to improve maritime security"
"As the fifth largest economy in the world, the UK has responsibilities towards it allies. But Britain also has global ambitions , namely to protect the sea ways underpinning the country's prosperity . The Royal Navy plays a crucial role in fostering these enduring alliance with other nations"
The ship departs Nigerian waters today after a final scheduled exercise at sea with one of the Nigerian Navy's warships.
Copyright Ships & Ports Ltd. Permission to use quotations from this article is granted subject to appropriate credit given to www.shipsandports.com.ng as the source.