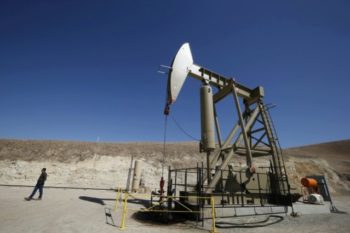 Britain's Serious Fraud Office will charge two former executives of collapsed oil company Afren on Wednesday with alleged fraud over payments they received via secret companies relating to business deals in Nigeria.
The SFO said in a statement former Afren Chief Executive Osman Shahenshah and former Chief Operating Officer Shahid Ullah would appear at Westminster Magistrates Court charged with two counts of fraud and two counts of money laundering.
"(They) stand accused over payments they received via secret companies they controlled relating to over $400 million of Nigeria business deals," the SFO said.
"The alleged fraud is claimed to have led to the collapse of the $2.6 billion oil giant by their administrators," it said.
Afren sacked its chief executive, chief operating officer and two associate directors after an independent review into unauthorised payments in 2014 found evidence of "gross misconduct".
The company's shares lost nearly all of their value after being hit by a slump in oil prices, the dismissal of the top executives and the absence of proven or probable reserves at an oilfield in the Iraqi Kurdistan Region.
Afren went into administration in July 2015 after failing to secure support for a vital refinancing and restructuring plan.
The SFO opened its investigation into Afren in June 2015.