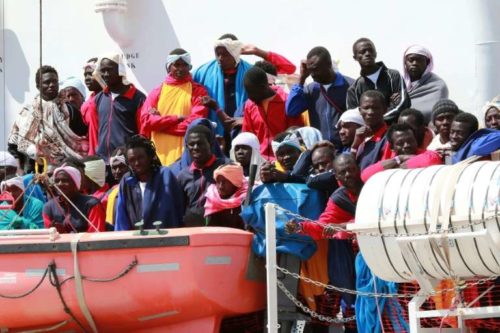 The United Nations High Commissioner for Refugees (UNHCR) on Tuesday said it is worried over the fate of 140 migrants rescued at sea by a merchant vessel the 'Lady Sham' on Sunday, who were returned back to Misrata in Libya, under instructions from the Tripoli Joint Rescue and Coordination Centre (JRCC).
"In Libya's current context, where outbreaks of violence and widespread human rights violations prevail, no rescued refugees and migrants should be returned there," Spokesman for the UNHCR, Charlie Yaxley, told a briefing.
UNHCR called on States to take action towards effective rescue capacity on the Mediterranean.
It noted that this can be achieved by increasing coordinated multi-state rescue, restoring rapid disembarkation in a place of safety, and lifting impediments to the work of NGO rescue vessels.
UNHCR denounced "politicking around sea rescues" by European states that have restricted aid groups from conducting missions. More than 200 have already drowned in January and 4,507 have reached Europe by sea despite "bitter cold and great danger", Yaxley said.