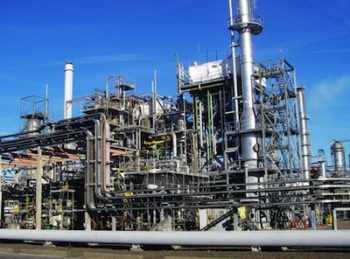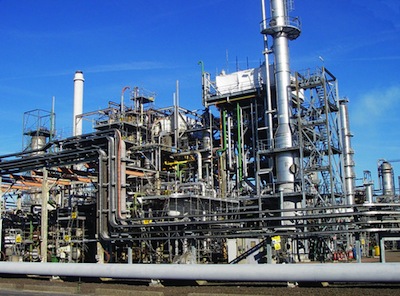 The Ahmadu Bello University (ABU), Zaria has said it is working towards establishing conventional and standard locally-built refineries in the Niger Delta.
The Team Leader, ABU Refinery Project, Prof. Ibrahim Mohammed-Dabo, who disclosed this in an interview with journalists in Zaria, Kaduna State, said the locally-built refineries would boost Nigeria's oil production.
He said: "Our ultimate goal is to have a conventional and standard locally built refinery that can refine Nigerian crude.
"We are hoping if enough funding is made available to us to perfect what we have on ground; we shall be willing to build other ones that can be stationed in the Niger Delta.
"This is where most of the Nigerian crude oil is produced. When new ones are built, we are going to train operators that will manage them."
Mohammed-Dabo recalled that the ABU mini refinery project started in 2011 when he wrote a research proposal to the university management for onward delivery to Tertiary Education Trust Fund (TETFUND) for funding.
"In monetary terms, the initial stage of the project was proposed to cost a total of N18 million but to our surprise, only N1.8 million was approved for the project.
"We initially wanted to abandon the project because the amount approved was so small, but being very passionate about it, we started the design and fabricated some components with that meagre amount.
"Actually, it reached a stage that we had to use our personal money for the project. When we started installation at the site, we invited the university management to the site and they were very happy.
"On appreciating what was done, the then Vice-Chancellor pledged that the university was going to support the project which they did by providing land, security light and water," Mohammed-Dabo said.
He added that dedicated staff were employed purposely for the project, stressing that since then, the university had been very supportive.
"As you know, refinery is made up of many units; the first unit to be put in place in any refinery are the desalting and crude distillation units.
"These were the ones we designed, constructed, installed and operated with the support of the University.
"The Raw Materials Research and Development Council (RMRDC), Abuja was approached to fund two units, which were the Naphtha Hydro-treating Unit (NUH) and the Fluid Catalytic Cracking Unit (FCCU).
"The RMRDC is therefore sponsoring these units which we have completed both the design and fabrication components, we are now at the installation stage," he said.
According to him, the team is equally working on other units such as the Kerosene hydro-treating unit, Catalytic reforming unit, sour water stripping unit and flared gas recovery unit.
He said in summary what was not on ground was solely sponsored by the ABU management toward ensuring the success of the project.