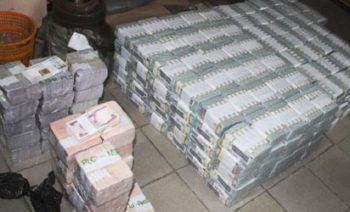 The Federal High Court in Lagos on Thursday has ordered that the recovered $38million, N23million and £27,000, by the Economic and Financial Crimes Commission (EFCC) in a private residence on Gerrard Road, Ikoyi, Lagos be temporarily forfeited to the Federal government.
In today's ruling Justice Muslim Hassan who presided over the case ordered that the funds be handed over to the Federal Government pending when the owner comes to make a court case against the order.
The case was adjourned till May 5, 2017.