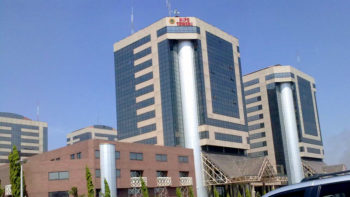 The Nigerian National Petroleum Corporation (NNPC) has described as spurious allegations by the Nigeria Extractive Industries Transparency Initiative (NEITI) that the corporation and its subsidiary failed to remit to the federation account over $20 billion.
NEITI had in a policy brief on Tuesday said that it discovered from series of its audits that all the monies NNPC and its upstream subsidiary have failed to remit to the Federation Account, at current exchange rate, came to about N7.2 trillion.
But reacting to the agency in a phone interview NNPC spokesman, Ndu Ughamadu said the corporation's finance directorate was studying the issues raised by NEITI after which it will make its views known.
He however knocked the transparency body for being fond of going public, "as if without NNPC it cannot market its views."
Ughamadu said, "As far as we are concerned, we are tired of the spurious allegations by NEITI. Every month it is NNPC, NNPC as if they don't have anything to do."
"NEITI is an extractive industry (watchdog) and extractive industry implies solid minerals but it is NNPC every day that I believe readers and viewers are tired of their comments," he added.