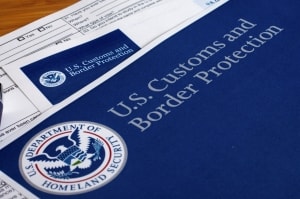 The US Customs and Border Protection (CBP) has implemented the final phase of its long delayed Automated Commercial Environment (ACE) system largely without incident, and the first month of operation went as well as can be expected, the Executive Director of the agency that foresaw the launch said.
The ACE system, an electronic filing system was designed with the intent of streamlining cross border trade, replacing the antiquated Automated Commercial System and enabling shippers to easily transmit documents with government agencies, saving time and money. However, the project is more than three years behind schedule and more than $1billion over budgeting, even weeks before its launch.
The deployment of the final phase of the system, on February 24 triggered the participation of about 150 users to call each of the five telephone conference support calls in the subsequent week, which were held to discuss and resolve issues and problems with the system, the agency said.
Through this, the agency tracked and responded to 23 issues raised by users from the implementation, Executive Director of the Trade Transformation Office which oversees the program, Deborah Augustin said.
According to her, the figure is "pretty standard for an effort of this magnitude and complexity."
"From our perspective, the system is working as it was designed to work. The deployment went ready well. To me, it is considered successful. Anecdotally, we heard folks say on the trade side, it went a lot better than expected," she said.
Vice President of Supply Chain and Customs policy for the National Retail Federation, Jonathan Gold, said the fact that he has not heard much from his members about the implementation may be significant.
"I haven't heard a lot of reactions yet. If there was something that was really going wrong, I am sure, I would have heard it," he said.
Three weeks after the deployment, based on an audit largely conducted in the year before the February 24 start, a report by the US Accountability Office said users have identified shortcomings such as "difficulty in transmitting messages and required information."
CBP plans to upgrade the system to deal with them, the report said, adding that the "the agency has not yet established an approach for the management of ACE after the end of February 2018.
Austin said her agency as responded to the concerns as much as they could.
She said, "In some cases issues were resolved. In some cases, some things that they were asking for would require a regulatory or policy program update. So it is not just a fix we can do at ACE."
Copyright Ships & Ports Ltd. Permission to use quotations from this article is granted subject to appropriate credit given to www.shipsandports.com.ng as the source.