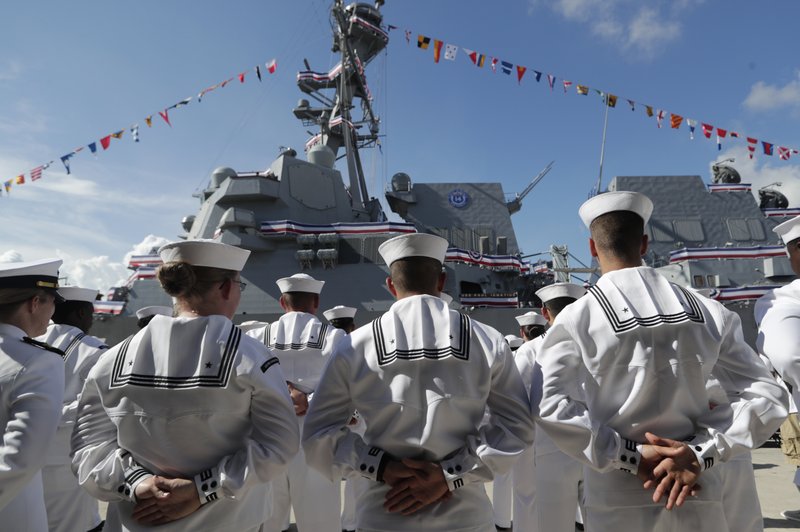 The US Navy has said that from December 2020, it would shift most of its advertising budget away from traditional media toward digital media and streaming platforms like Twitch and YouTube.
This week, the United States Navy Recruiting Command launched a digital media campaign called "Full Stream Ahead" that includes investing in social media, online news, and also video streaming services.
The move follows an ongoing Navy effort on YouTube showing scenarios where Navy personnel compete against social media influencers, such as William Osman a mechanical and electrical engineer with more than 1.4 million subscribers, in various skill tests. The idea is depicting what life is like in the Navy.
According to US Naval Institute News, the service plans to spend nearly $33 million – 97 percent of its advertising budget – on online banner advertising. A little more than $1 million will be spent on billboards ads and spots on local radio stations. That leaves the Navy's planned television and magazine buy at zero dollars.
For the video component of the campaign the US Navy is partnering with American esports organizations like Twitch, YouTube and Evil Geniuses to help select sailors for the Navy's first esport CS:GO squad.
The Navy's partnership with Twitch will develop a six-episode miniseries showing how sailors use skills similar to ones used by professional gamers. The Navy hopes to have its new esports team ready by Twitch's annual convention next month.
"Right now, it's predominantly digital that's bringing us better returns," Vice Chief of Naval Operations Adm. Robert Burke said during a recent appearance at the Military Reporters and Editors annual conference. "Since 2018, the Navy slimmed down its traditional advertising with no negative effect on recruiting."
The Navy will work to develop new "Role Comparison" esport video content and will also work with digital media sites to help promote both esports and recruitment efforts.
"My expectation is what we'll end up doing is creating a lot of engagements with a lot of digital content and just get people a lot more information about the Navy," said Sandra Muoio, a senior partner and group planning director at the media agency WM Global. "I expect to see a lot more direct clicks to Navy.com."
Copyright Ships & Ports Ltd. Permission to use quotations from this article is granted subject to appropriate credit given to www.shipsandports.com.ng as the source.