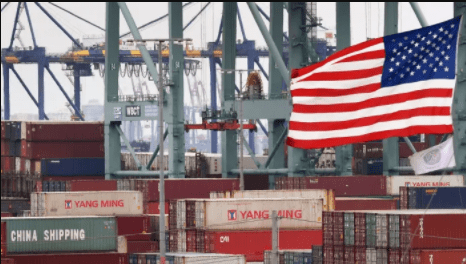 A key economic outlook for the US ports sector has been revised to negative from stable due to weakened demand and persistent supply chain risk as a result of the coronavirus (COVID-19) pandemic.
Moody's Investors Service said that its changed outlook "reflects our view that both global and US demand will suffer more than previously expected as a result of economic disruption caused by the coronavirus".
Twenty-foot equivalent unit (TEU) throughput is Moody's key indicator for the sector and the business said it expects "the combined effect of China's extended Lunar New Year holiday, mandated factory closures and domestic travel restrictions will cause a 15%-20% decline in TEU throughput at US ports in the first quarter of 2020".
"Demand for port services will be weaker than previously accounted for in our stable outlook, with downside risk of severe economic contraction and recession. We currently forecast 2020 US real GDP will contract by 2%, compared to our prior forecast for growth of 1.5%," said the outlook report.
Container volume estimates bring further market instability. "We expect container volume to grow below our previous 2%-3% estimate for 2020, with the potential for full-year contraction of -5% to -10%, or more in a downside scenario," found the outlook report.
A short-term surge in container volumes over the next several months is expected, as a large backlog of delayed cargo is loaded along with new orders to replenish inventories at US businesses. However, weakness is expected to persist through most of April as the impact from March cancellations cascades to Gulf and East Coast ports.
The outlook report noted that despite improvements in China and other Asia-Pacific countries, supply chain risks remain elevated. Trucker and equipment availability, border controls, port congestion, and delays caused by screenings and quarantines all pose risks to the reliable movement of freight.