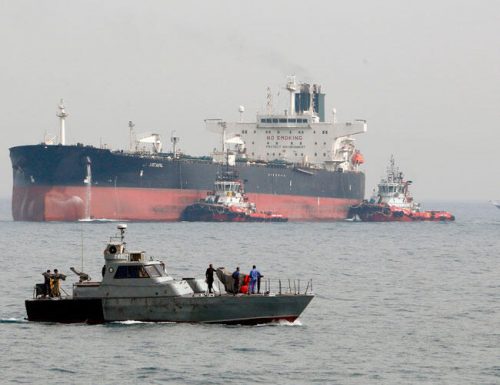 The U.S. Department of the Treasury has announced new sanctions against Russian entities and vessels over their alleged involvement in "a sanctions evasion scheme" to transport jet fuel to Russian forces operating in Syria.
Specifically, the U.S. designated Maritime Assistance LLC, a front company supporting the OJSC Sovfracht ("Sovfracht"), which was originally sanctioned for operating in Ukraine.
The U.S. Treasury noted that Sovfracht was behind a sanctions evasion conspiracy to make payments and facilitate the transfer of supplies of jet fuel to Russian forces operating in Syria in support of the Assad government.
Vessels identified as blocked property of Transpetrochart Co. Ltd. include three general cargo ships and two tugs. Transpetrochart was designated in December 2016, for having provided material support to Sovfracht.
"Treasury is targeting a sanctions evasion scheme that includes front companies, vessels and conspirators who have been facilitating the illicit transfer of jet fuel to the Russian military in Syria," Sigal Mandelker, Undersecretary for Terrorism and Financial Intelligence, said.
"The FBI is proud to have been a part of the team that unraveled this complicated scheme that supplied fuel for Russian jet fighters supporting Assad's regime," Alan E. Kohler, Jr, Special Agent in Charge of the Counterintelligence Division, FBI Washington Field Office, added.
The latest designation comes just a day after the U.S. sanctioned tanker subsidiaries of Chinese shipping giant COSCO over their alleged breaches of U.S. sanctions on Iran. Earlier this week, the U.S. also sanctioned an additional four companies and four tankers for moving Venezuelan oil to Cuba.