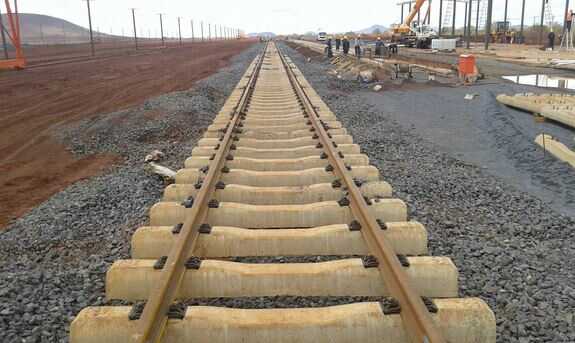 The Nigeria Railway Corporation (NRC) has bemoaned the pilfering of clips, bolts and knots on the Lagos-Ibadan rail line.
NRC Managing Director, Fidet Okhiria, said 5,000 clips and 10,000 bolts as well as knots had been replaced along the rail track.
He said, "You can't imagine that between Lagos and Ibadan, we have replaced over 5,000 clips and close to 10,000 bolts and nuts on the track and it is not a good thing at all.
"Without those things on the tracks, accidents can occur. We know the volume of passengers on a train. So vandalism of rail infrastructure has to stop."
Okhiria added that government plans to extend the Lagos-Ibadan line to Kano in three years.