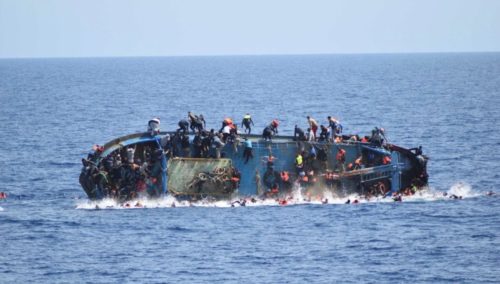 Two Venezuelan migrants died after a failed attempt to reach the Caribbean island of Aruba, authorities said over the weekend.
This highlights the increasingly perilous routes migrants take to escape the OPEC member's economic meltdown.
Venezuelans routinely travel to the more prosperous Aruba in search of work or staple products that have become unavailable under the socialist government of President Nicolas Maduro.
Those who are not allowed to enter Aruba often travel in rickety boats under the cover of darkness.
Aruba's government said the pair were undocumented and that three Venezuelans had been detained in relation to the case.
"Two people lost their life in the search for a better life," Aruba's Prime Minister, Evelyn Wever Croes, told reporters late on Saturday, adding that authorities were investigating the case.
Venezuela's Information Ministry and Interior Ministry did not respond to a request for information.
In a similar incident in January, four Venezuelans attempting to reach the Dutch Antilles island of Curacao, died when their boat broke apart.
As many as 1.9 million Venezuelans have emigrated since 2015, according to the United Nations. Combined with those who preceded them, a total of 2.6 million are believed to have left.
Given delays of months or even years to receive a passport from Venezuela's collapsing bureaucracy, many Venezuelans are now emigrating without passports, pushing them toward illegal and sometimes dangerous border crossings.