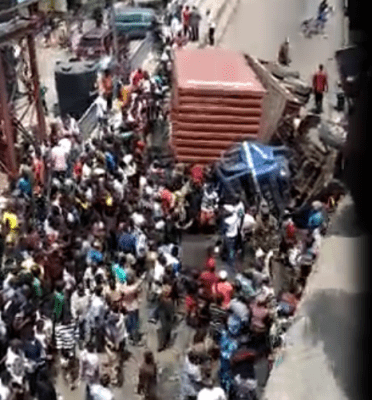 A Leyland truck carrying a 40-foot container on Tuesday fell off the Tin Can Island bridge onto a Toyota Camry salon car, crushing the car flat.
The accident happened on Tuesday afternoon at the Liverpool area of Apapa.
The driver and two other occupants of the car were rescued alive.
See video of the accident below: