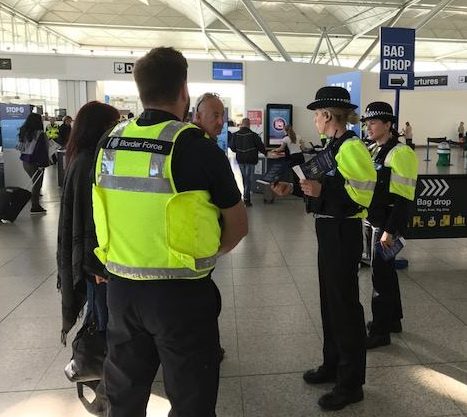 A yet-to-be-identified Nigerian traveller lost control at the London Heathrow Airport and attacked two airport officials. 
Heathrow is a major international airport in London, United Kingdom. It is the second busiest airport in the world after Dubai International Airport by international passenger traffic.
In a trending video, the angry Nigerian was seen longing at the two airport officials during an argument at the arrival immigration point. 
The argument involved the assailant, a woman and the airport security officials. 
The man 'lost his temper' after the airport security officials used taser on the belligerent woman to subdue her. 
Several other Nigerians were seen recording on their mobile phones and yelling while the fight lasted.