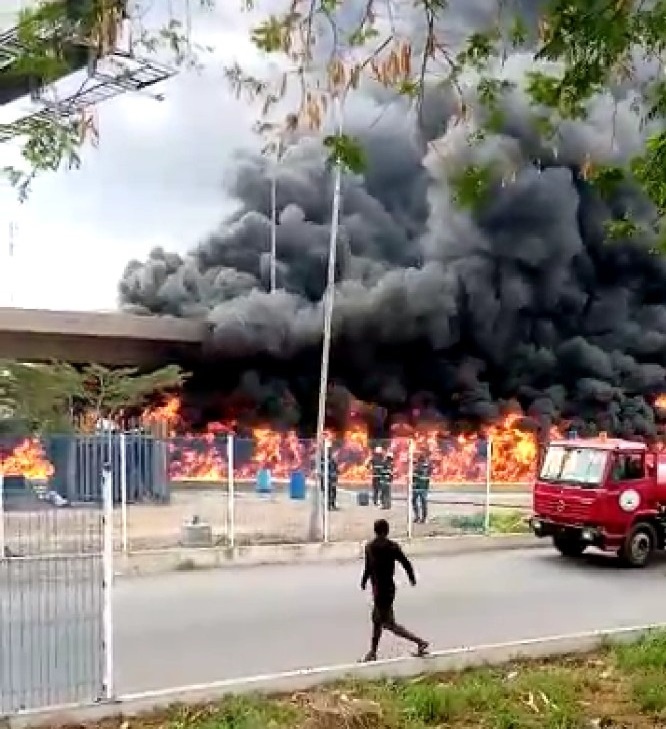 A fuel-laden tanker is currently on fire at Toyota Bus-stop, near Oshodi in Lagos.
The 44,000 litre-tanker reportedly fell on its side while in motion, thereby discharging its content.
The inferno has caused traffic congestion and apprehension among people in the area.
Lagos State fire and emergency service officials are already on the scene trying to curtail the inferno.