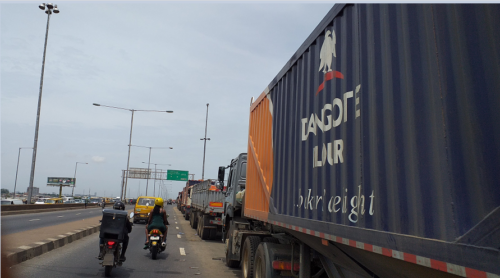 96 hours after President Muhammadu Buhari issued a 72-hour ultimatum for trucks to vacate Lagos roads, many trucks remained on the Ijora Bridge, Apapa.

By close of work on Monday, trucks have disappeared from the Eko Bridge but remained in their large number on Ijora Bridge inward Apapa.

An official of the National Association of Road Transport Owners (NARTO) Dry Cargo Sector, Sam Adeyemo said on Monday that while there has been a reduction in the number of heavy duty vehicles on the roads, the reprieve will be temporary except truck parks are provided by government to accommodate them.

See video below: