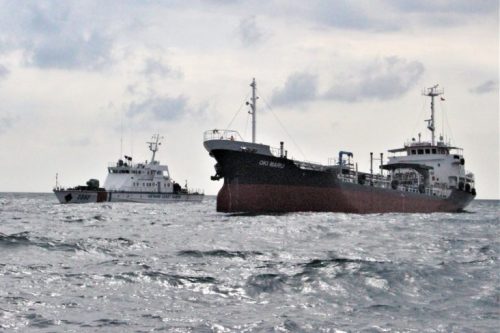 A Mongolian-flagged tanker was arrested in Vietnamese waters over an alleged illegal ship-to-ship (STS) transfer of oil with a Vietnamese-flagged vessel.
The Vietnam Coast Guard (VCG) said the vessel in question was the 1993-built Oki Maru, which was seized and transferred to a coast guard command where it will remain for the duration of the investigation.
The VCG did not identify the Vietnam-flagged vessel that received oil from the Mongolian-flagged tanker.
At the time of the arrest, the 2,000 dwt clean tanker was loaded with 350,000 liters of diesel oil without legal documentation, it was further said. Owned and operated by a Thai company, Oki Maru was crewed by 11 Thai nationals at the time of the arrest.