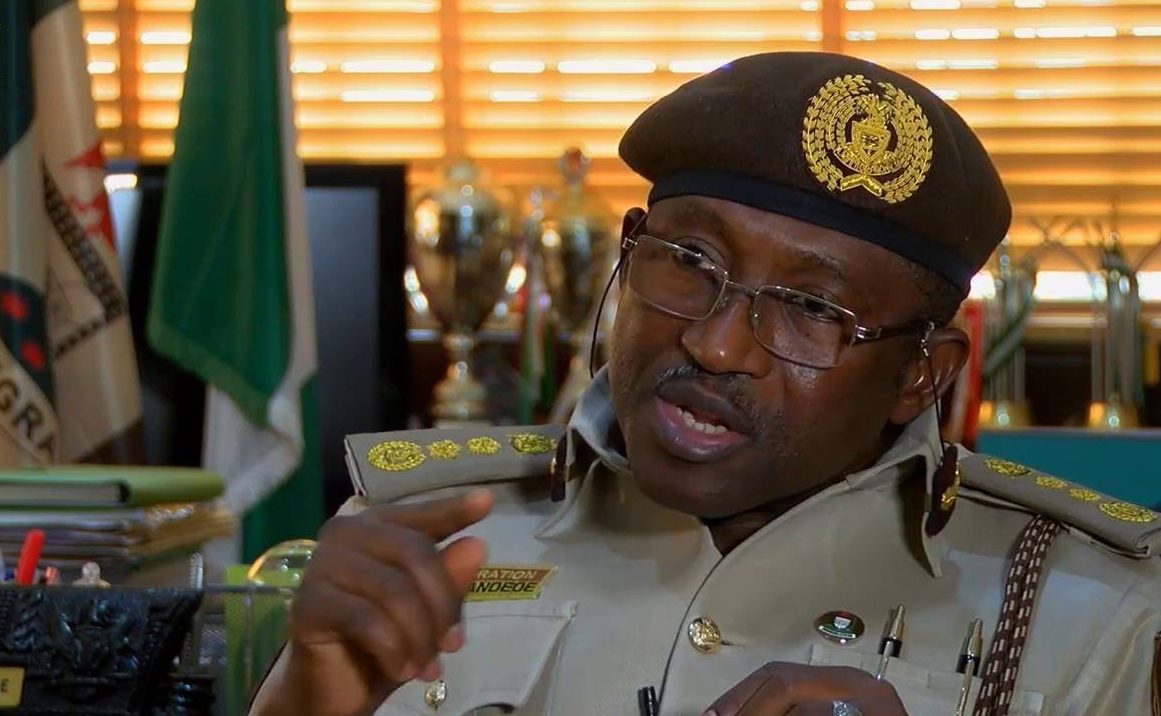 The past week was briefly occupied with news on how foreigners were stranded at the Murtala Muhammed International Airport, Lagos because the Nigerian Immigration Service introduced a new policy that attracts extra visa charges. The foreigners were reportedly asked to pay $90 and $20 in addition to what they already paid in the process of applying for visa. It may be instructive to examine how visa application from other countries to Nigeria works. To get into Nigeria, an individual requires a visa except for citizens from ECOWAS countries and countries that Nigeria already has gratis with. There are essentially five types of visa to get into Nigeria – Transit Visa, Tourist Visa, Business Visa, Temporary Work Permit (TWP), Diplomatic Visa, and Subject to Regularization (STR) Visa. However, in February 2017, as part of government's effort to promote the ease of doing business in the country, the government reviewed the entire visa requirement process to encourage investment in the country. The Visa on Arrival policy is being promoted as a response to one of the shortcomings in the Ease of Doing Business Report of 2016. Visa on Arrival, which is issued at the port of entry in Nigeria, is available to frequently travelled High Net-Worth Investors and Intending Visitors who may not be able to obtain visa at the Nigerian Missions/Embassies in their countries of residence due to the absence of a Nigerian mission in those countries or exigencies of urgent business travels. For an individual to be eligible for the VOA, such person must be frequently travelled business person of international repute, executive of multi-national companies, member of government delegations or holder of any other official travel documents of other recognized international organizations.
The process to obtaining visa into Nigeria entails online application or request by email. In both cases applicants are required to make payment online after which they will receive a visa on arrival letter that will be presented at the airport. At no point does the Nigerian Immigration Service website indicates that the foreigners will have to pay another 110 dollars upon arrival in the country. Whether a notice is displayed at the airport to that effect is completely irrelevant. We cannot be a country that communicates a thing and act completely differently. Our actions must complement our words. We announced to the world a policy just last year and suddenly without prior notice we wake up to execute something that is not only utterly different; but also contradicts our commitment to the ease of doing business. The embarrassment that we caused the foreigners and their hosts at the airport is actually a national embarrassment. Rather than present our country as a serious entity, we have successfully announced to the world our unpreparedness for business.
The grouse is not necessarily that the Nigerian Immigration Service introduced a new policy that requires foreigners to pay some extra charges for visa; the disappointment is in the miscommunication. After all, many of these foreign countries have been ripping off Nigerians through diverse forms of visa application fees that are non-refundable regardless of whether the visa is issued or not. This is an unfair practice that should be discouraged anywhere; however if Nigerian Immigration Service must introduce any extra fee it must be well communicated such that an applicant is fully aware of the whole process. Rather than do the needful and act according to international best practices our immigration service simply felt there was no need to communicate change in policy even when there is an online office. Our people must appreciate the fact that we cannot continue to live in the old world. The primary contact apart from the physical Nigeria's foreign missions is the website of the immigration service. Since this is our first point of contact with any intending visitor into Nigeria, it behoves us to create the best impression. Creating the best impression requires that our website is friendly and filled with all useful information that is truly representative of what to expect in Nigeria. And our disposition here in Nigeria must be consistent with what is presented online. This is why the latest policy is laughable and embarrassing.
The Presidential Enabling Business Environment Council (PEBEC) has been doing a good job in creating a business friendly environment since it was set up. But actions like this have a way of eroding the successes that have already been recorded. It is elating that the government has prevailed on the immigration service to review the policy, which has now been suspended. Nevertheless, this should serve as an eye-opener for other agencies of government to thoroughly assess their policies before they are introduced to the public, lest they embarrass us as a nation.