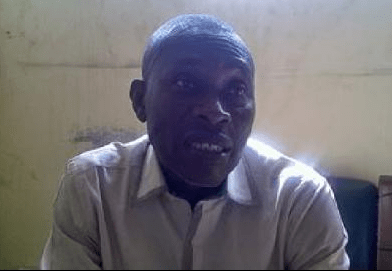 National President, Nigeria Merchant Navy Officers & Water Transport Senior Staff Association, Comrade Matthew Alalade, in this interview speaks on efforts by his administration to reposition the association's image. He laments the unemployment rate of seafarers in the country.
Excerpts: 
Since you took over the mantle of leadership, how has it been?
We have a structure from the past regime, so I stepped on that leadership structure and I am building on that. It is a great challenge for me to serve people since I took over. I have been in the system before but with the help of God I know I am going to succeed. Our mission and vision is to bring back the glory of merchant Navy that we had before in Nigeria. We want a situation when you see a seafarer or a sailor in the street he or she is accorded his due respect and there we be no harassment. We want to equally inculcate indiscipline in our members.
How do wish to reposition the association
We are bringing back everybody onboard now but anybody that is found wanting will be let got but don't forget the fact that in every human gathering there are the bad eggs but I must tell you that we know all our members and that we are not fake. As I said before, we are going to inculcate real discipline in all our members. We are currently doing reorientation for all our members which is going to be continuous so that discipline among our members will be enhanced. We have gotten a contractor who has given us a quotation for our website. The kind of website we are doing is the one that will give room for online registration, so, anywhere and anytime you say you are a Nigerian Merchant Navy it can be verified and in a short while we will get that done. We are an autonomous body so we need not to romance the police but we can work with them. The truth of the matter is that there were acclaimed Merchant Navy and the police apprehended them and they had court cases, one of them just finished in April. We are the not the ones because we are a registered body, we have good relationship with all the security agencies in the country there have never been a time we had a sour relationship. It was the fake one versus the Nigerian Navy. When the court case was on we testified against them. So we are working with the police and all the security agencies. This project will let the whole world know that Merchant Navy in Nigeria is a professional job.
What areas do you want the government to assist the association?
We want the government to support the private sector in acquiring vessels, so that our teeming youths in this organisation will be gainfully employed. We equally want government to have a national carrier but it should be spearheaded by the private sector. This is very essential because a country without a national carrier is not serious with shipping. If government feels that they want to fully leave it in the hands of the private sector there is no problem. Unemployment of seafarers will be greatly reduced if government can assist the private sector in the acquisition of vessels.
What do you think is the cause of unemployment for seafarers in the country after they have spent huge amount of money in acquiring their certificates?
We have a lot of Nigerians working overseas but the reason is that the environment is not conducive, if it is, you will see them working here. There is no brain drain, what will need is the conducive environment. We have a lot of seafarers but the certificates must be in tandem to what is obtainable globally. Our certificates are restricted to Nigeria, they only issue near coastal certificates compared to what is issued in Ghana and the United Kingdom, which cannot even take you to the high sea. We have been going for that campaign before now and we are still doing that, what it takes to be a seaman is certification, the sea job is not tribal job, what its takes is the relevant certifications, the Filipinos we have here are not Nigerians, the Indians are not too, so when we have potential seafarers that they can fit in anywhere. At times they place order for seafarers we don't even see then that is why NIMASA will tell you that we have manpower shortage but the issue is with the certificates we are given.
Copyright Ships & Ports Ltd. Permission to use quotations from this article is granted subject to appropriate credit given to www.shipsandports.com.ng as the source.