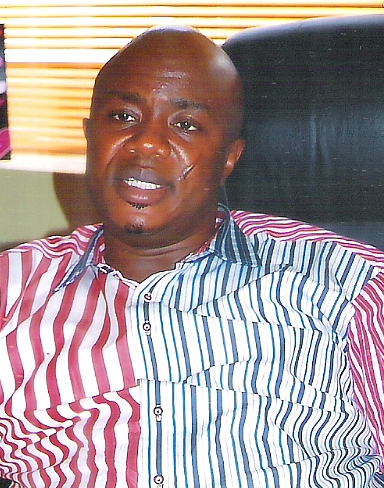 Managing Director of Micura Services Limited, Mr. Michael Orobosa Ubogu in this interview takes a look at the operations of stevedoring companies in Nigeria and the need for government to come up with an enabling law to regulate the sector. And as the year comes to a close, Ubogu appraises the year in relation to his company's operations. He spoke with Uju Ozoeze
Excerpts

How has business been for Micura Stevedoring Limited since the concession of the ports?
Well, thank you for giving me the opportunity to express myself in this interview. Basically the kind of jobs that were done in the port was not like this because before now, actually having a stevedoring license is one issue, getting to work with the license is another issue. Because as at that time most of the ports were not concession and as such NPA was the regulatory agency who was like posting stevedoring contractors to different work stations. But that has changed because now you have to solicit for terminal owners and for you to solicit for them to employ you it means you have to be good. So over time I think there has been a lot of transformation from the NPA days to the concession time now because the throughput time in the vessel has actually changed and a whole lot of people who are importing I don't think apart from cost and other things but if you talk of efficiency, there is a whole lot that have change now.
Who are the major clients of Micura Stevedoring Limited and is the company still consistent with working for them? 
Yes. Over time, you know, we actually started this stevedoring business in ENL but we have transferred some of our relationship and business ideas to other terminals like ABTL, Standard Flour Mill, Ibafon terminal and Joseph Dam port. We also try to make our services pronounce in Onne port and in Calabar but unfortunately government policies keep changing, so the inconsistency in the government policies is actually affecting us but we hope for the best.
Before we started this interview you said business is rough for the company, how rough and from what angle?
I want to look at it from the angle of imports. Rice, for instance, you know Nigeria have import based companies who are always relying on the importation of rice and most of our stable foods are been imported and the government is trying to look at self sufficiency by reducing the amount of money used in to import rice…the statistics they gave was that Nigeria was using three hundred and twenty million annually to import rice. And I think the government is trying to look at it from that angle that between now and 2015 they want to reduce the importation of rice. But unfortunately or sadly, before government took that decision they should have looked at the farm lands. How many hectares of land do we have, how many metric tons of rice can these farm lands produce per year? Then they multiply it by the hectares of land for them to be able to come up with a statistics to say, Ok from 2012 to 2013, we can produce this much and from 2013 to 2015…and that way they start reducing the importation gradually but what the government just did was adjusted the tariff on the importation of rice to about fifty four percent, so that has actually affected the business because when there are so many vessels people look for options, they look for terminals where they have to divert the vessels to, it means our business broke.
But rice is not the only import… 
Yes rice is not the only import but if you look at it basically most of the importations apart from containerized. Rice and fertilizer are our major streams. For the fertilizers, some people will tell you that they are producing fertilizer locally in Nigeria but that is not true because even self who have one of the biggest plants according to them in Port-Harcourt Onne, this year they imported like three vessels, I can remember, three vessel of bulk fertilizer but they said they are producing fertilizer locally but they imported urea! I worked on those vessels, quote me! But tomorrow they will go to the government and say look we are self sufficient, we are producing fertilizer and all that; so, the government will now adjust the importation of fertilizer because they feel there is local production in the country but that is not true, it turns out that the government has been wrongly informed, that is just the problem! So, now importation of fertilizer has reduced and now because some of these issues that some of the importers have with AMCOM, you know CBN decided that any big importers or people who are doing business who are owing banks and they are not paying, they should not give them any facility, so that also is affecting the volume of import at the moment. So side by side if you look at these factors they are the things that are actually affecting the port operations at the moment.
You said your company also has clients in ports at Port-Harcourt, how has business been for the company there at the eastern ports? 
Of course you know like in Port-Harcourt we only have two ports in Port-Harcourt, Onne port and Port-Harcourt main port but in Lagos you have probably like six or seven ports here. So the work we are doing in Onne is purely bulk cargo, so if we don't have bulk cargo like bulk rice or bulk fertilizer in Onne ofcourse that means there is no business for us. We rented an office there, we rented a housing complex for our staffs, and for over eight months now we have not done any business there for this year. So if I say the business is dull obviously those are some of the factors contributing to the dullness of the business because basically if the importation of bulk rice, rice as it is, fertilizer is of course good business for us but at the moment business is slow.
Micura Stevedoring Limited is a member of the National Association of Stevedore Owners, right?
Yes
Do you think stevedoring companies operating in the industry have the facilities to meet up to the volume of imports coming through the nation's ports? 
Sadly, there are a whole lot of people who actually have stevedoring licenses but they don't belong to the association and now because there is no enabling statue, no law that is actually regulating the performance and contribution of stevedoring into the ports today, it makes a lot of people not comfortable to join the association. If you check from NIMASA we have so many people who already have the licenses but they don't belong to the association and that is because there is no law. For instance you cannot employ a dock worker from anywhere if he is not a registered member of the Maritime Worker Union but today whether you are a member of stevedoring owners association or not, obviously you can get job anywhere it, doesn't really matter. So because there is no statue, there is no enabling law that is making the association to function properly that is one of the major reason why the drive of the association is being curtailed.
Aside the challenges affecting your volume of work as regards the volume of imports, what other challenges do you face?
You know aside ENL and a few other terminals who gave opportunities to stevedores to actually render their services, one other challenges we are facing is that some of the terminal owners are actually registering companies on their own and it is not suppose to be so because you cannot make law and become the abettor of that same law. If you say ok you have a terminal and you have a stevedoring company so who checkmate who? That is the problems! So most of the terminals now they float their own stevedoring companies, employs dock workers on their own which is not suppose to be so. When it works that way, it means loss of revenue to our members and loss of revenue companies so the enabling laws should be put in place to be able to checkmate such so those are some of the challenges asides the volume of import. Terminal owners having their own companies too are also one of our major challenges.
Has the National Association of Stevedoring Owners tried to get the appropriate authority to look into this?
Like I said, if there was a statue, if there was an enabling law establishing stevedoring business in Nigeria under the umbrella of the National Association of Stevedore Owners. Obviously they cannot belong to that association and in a situation like that the association can say this terminal we are going to shut it down, we want to picket this terminal because it doesn't belong to the association. But you can't do that at the moment because the moment you do that you are out, they will call in the police or something because you are actually putting the laws into your hands because there is no law that actually establish you as sole entity as far as the stevedoring business is concerned.
Copyright Ships & Ports Ltd. Permission to use quotations from this article is granted subject to appropriate credit given to www.shipsandports.com.ng as the source.