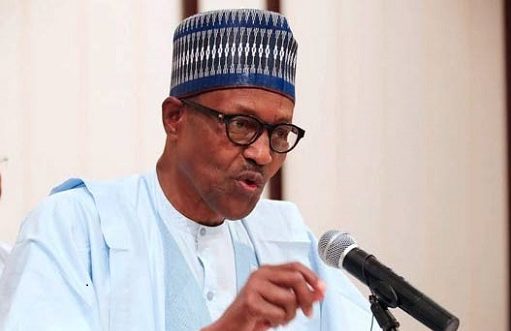 By Ace Omozuwa
As the 2019 elections draw closer, it is becoming more apparent that many political leaders in Nigeria are driven by ostrich syndrome. They have mastered the arts of cuddling shadows, denying disturbing reality, and taking refuge in illusion. At surface level, the ongoing primitive squabble for power in the elite class is red herring. At a deeper level; it shows that most of our political leaders are fugitives from reality. The dynamics of political escapism are not difficult to understand when we pay attention to the public conducts and utterances of our leaders, vis-à-vis the state of the nation, and the existential anguish of most Nigerians.
The fact that our leaders are deniers of reality could be seen in the verbal missiles President of the Senate, Dr. Abubakar Bukola Saraki, and the national leader of the All Progressives Congress (APC), Asiwaju Bola Ahmed Tinubu have unleashed against each other. Similarly, the opportunistic attack of the second elected vice-president of Nigeria, Atiku Abubakar, against the much-celebrated 800 meters trek of President Buhari demonstrates how Nigerian politicians elevate pedestrian issues to Olympian heights. If they had the capacity to creatively engage troubling reality, foresee the future, and mobilize people towards it, unwholesome squabbles and the miasma of hate will not be this pervasive.
According to the Yoruba socio-cultural association, Afenifere, the exchange of words between Saraki and Tinubu results from ''the elevation of personal interests and ambitions over national good and development." Indeed, the personal interests of most political actors have eclipsed the common good.
Saraki has expressed dismay that Tinubu is "still peddling the falsehood about the fact that my defection is about automatic ticket and sharing of resources."  If the issue is depersonalized, the claim is absolutely right, because, politics in Nigeria is not about power for human development, it is about ''building empires'' and  "sharing of resources."
One reality that the defenders of defectors and the self-appointed crucifiers of defectors are denying is that politics in Nigeria is bereft of redemptive and transformative powers. This is mainly because; the political class does not put Nigeria first. The development of Nigeria is not their foremost pursuit. They see politics as an instrument of self-glorification, and an avenue for wealth amassment. This debased concept of politics is not peculiar to PDP or APC; it is widespread and harmful to our national development.
Many leaders have ignored the fact that the value of human life in Nigeria is becoming as cheap as that of a cow. When miscreants kill a certain number of cows for destroying their farms; herders vengefully go on rampage and kill the same number of people. One of the immediate consequences of this is shortage of food.
According to a joint report by the Food and Agriculture Organisation (FAO), the World Food Programme (WFP), and the National Programme for Food Security about 4.8 million Nigerians, would face critical food insecurity in 16 northern states and the Federal Capital Territory (FCT) in 2018.
Similarly, it seems political actors in Nigeria are unmindful of a report released by the Food and Agriculture Organization (FAO) in March 2017, which stated that about 7.1 million people in Nigeria are ''facing acute food insecurity and in need of urgent lifesaving and livelihood protection.''  If they are mindful of the fact that food insecurity is a threat to national security, they have failed to articulate strategies that will secure food security for all Nigerians.
Sadly, there are no robust policy debates about how to end food insecurity in Nigeria. It is painful that Saraki and Tinubu are not fighting because of how to fund innovation, end food insecurity, and make Nigeria the true giant of Africa. But they are fighting over how to secure political supremacy and share resources.
When leaders ignore reality, people will seek to usurp authority. This explains why the coordinator of Miyetti Allah Cattle Breeders Association in Benue State, AlhajiGarusGololo, mustered the temerity on Tuesday last week to warn ''the President of Senate, BukolaSaraki, to resign his position immediately or be forced to do so.'' How would he force him to resign? Students of history know that agents of chaos seek to win the affection of the people by masquerading as protectors of public morality, guardians of constitutional order and restorers of sanity, whenever leaders fight over peanuts, and thereby, forget to do the works that count.
When leaders ignore reality, disaffections balloon and people transgress boundaries, and do the unimaginable. Even professionals err in judgment and conduct, when they feel their leaders are misreading reality. For example, the Nigerian Army is well-known and respected for its culture of professional excellence, obedience to authority and gallantry. However, some weeks ago, some soldiers combating Boko Haram protested and seized Maiduguri airport.  For me, the simple reason why this misnomer happened is that the authorities could not feel the pulse of the men.
Nigerian politicians in power and out of power are oblivious of the fact that corruption has made the impact of governance on the citizenry extremely negligible. Better stated, they have not amply demonstrated their awareness of the nefarious effects of corruption on the people's quality of life.  As a result, some of them politicize the fight against corruption while others pay lip services to it.
The danger is when leaders ignore reality, troublemakers become kingmakers. This implies that lovers of corruption who pig out on our national patrimony are likely to hugely influence the outcomes of 2019 elections. For this fate to be averted, government should endeavor to creatively quash the popular perception that its anticorruption crusade is selective and seeks to enfeeble key political opponents.
Political leaders are unmindful of the fact that poverty is destroying the soul of Nigeria. A recent report by the Brookings Institution, data from the World Poverty Clock revealed that with over 87 million Nigerians living in extreme poverty, compared with India's 73 million, Nigeria is now the World's poverty capital.  Sadly, this finding did not spur government to think of ways of revitalizing our age-old anti-poverty crusade; rather, it spurred a needless debate about the contemporariness of the data used in the study.   Sadly, alleviating poverty is not a cardinal issue in inter party and intra-party wrangling.  No politician of repute is making efforts to put poverty reduction on the agenda for national discourse.
Our leaders are ignoring the fact that Nigeria cannot leap to the realm of advance nations without addressing its housing deficit. Experts say that Nigeria's current housing deficit is about 17 million. If our leaders were not playing the ostrich in this regard, they would have been organizing roundtable meetings with public and private estate developers to find effective ways of providing affordable housing for all Nigerians.  Ensuring that all hardworking Nigerians can own befitting homes seems to be an otherworldly luxury that our leaders cannot labor for.
Again, our leaders have ignored the reality that the 18,000.00 Naira minimum wage in Nigeria is less than what a regular pet owner spends in keeping his or her pet in advance nations like United Kingdom. According to a Research by the People's Dispensary for Sick Animals (PDSA) pet owners spends an average £150 that is about 60,000.00 Naira monthly depending on size and breed of the dog or cat.
While Nigeria's Human Development Index (HDI) value is abysmally low, our leaders are playing the politics of resource allocation.  In recent years, we have been positioned with countries on Low Human Development (LHD). Sadly, our leaders are not fighting about how to enhance Nigeria's HDI, so that in the nearest future, whenever the United Nations Development Programme,( UNDP)  release its annual report our national ego will  balloon, because, we are closely ranked with nations like Norway, Switzerland and Australia.
When leaders ignore reality, the seed of hope  perish and misery becomes widespread. If our leaders are not proactive the flames of dissentions will reduce Nigeria to a moonscape of politically motivated ethno-religious combats. The turbidity of thought and nonstrategic actions that are transpiring in the aftermath of the gale of defection clearly shows that governance has degenerated to the level of firefighting.  Adopting firefighting approach to national development is a recipe of retrogression.
Copyright Ships & Ports Ltd. Permission to use quotations from this article is granted subject to appropriate credit given to www.shipsandports.com.ng as the source.