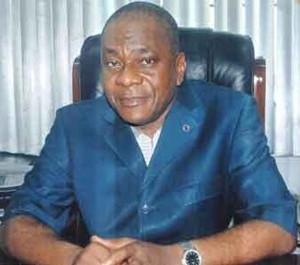 The National President, National Council of Managing Directors of Licensed Customs Agents (NCMDLCA), Lucky Amiwero, has supported moves by the Federal Government to strip the Nigeria Customs Service (NCS) of its revenue collection function.
Speaking with SHIPS & PORTS on Friday, Amiwero also said that the proposed Custom Service Reform Bill, which gives the NCS sweeping powers to make regulations over trade and revenue collection at the seaports, airports and land borders, is dead on arrival.
He said in other countries like Ghana and South Africa, Customs are concerned with trade facilitation only.
"There is what is called Integrated Revenue Board in Ghana, South Africa and everywhere in the world. What this means is that the revenue collection of VAT, Inland Revenue and Customs is collected by a board. This is what Ghana, Zambia, South Africa are doing.
"What the Nigeria Customs Service is proposing in their sponsored bill (Customs Service Bill) is never done anywhere in the world. So, what the Federal Government is saying is that they are trying to establish what is called Integrated Revenue Board, which means all the agencies are going to be under one umbrella. It is only in Nigeria that is having something of such.
"Customs are not the owner of the bill, the bill is owned by Federal Government and all the stakeholders. It is a trade bill. Nigerians don't understand what the bill stands for. The Customs and Excise Management Act is a convention and 98% of what is in the Act is a convention. That means the letter that has been signed with other countries and what they have proposed is a domestic law, which is contrary to the convention. So the bill cannot pass, it has no face," Amiwero said.
Recall that the Nigeria Export Processing Zones Authority (NEPZA) has also raised objection to sections of the proposed Custom Service Reform Bill, pointing out that they tended to weaken and subvert the country's special economic zones.
NEPZA spokesman, Martins Odeh said by providing regulations for the free zones, the customs would be setting a dangerous precedent, as other agencies would want to follow suit.
"The proposed sections of the bill which seek to make the free zones customs- controlled zones invariably seek to create antithetical Free Zones Customs Territory alien to the global free trade zone model used around the world," he said.
Copyright Ships & Ports Ltd. Permission to use quotations from this article is granted subject to appropriate credit given to www.shipsandports.com.ng as the source.