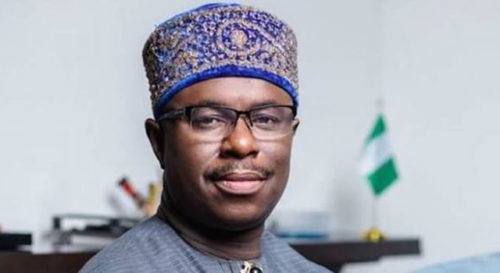 Chairman, Port Consultative Council (PCC), Otunba Kunle Folarin, has called on the Nigerian Maritime Administration and Safety Agency (NIMASA) to consider a review of the National Seafarers Development Programme (NSDP) to reflect the current trend in shipping instead of completely scrapping off the scheme.
Folarin stated this while reacting to recent calls by some industry stakeholders that the programme, which is being spearheaded by NIMASA, be discontinued owning to the fact that there is a backlog of cadets trained by the Maritime Academy of Nigeria (MAN) Oron who are currently roaming the streets due to lack of sea time experience.
While speaking with SHIPS & PORTS, Folarin said in reviewing the NSDP, the number of cadets trained abroad should be reduced given the current trend in shipping and the demand profile of the nation's international trade.
He noted that with the configuration of ships that are currently being built with special focus on automation, only few seafarers will required to man ships in the future.
According to him, "Because of the configuration of ships they are building today, we need few seafarers to man them. So instead of the programme focusing on sending 1,000 seafarers they can now reduce it to about 300 and focus on people with the IT technology to apply because the new ships are highly sophisticated and they use more of technology than manual processing. The review will focus on the new convention of ships that they are building now.
"How can you be training somebody now with a manual gear system in his car? We know that in about 10 years automatic cars will be what will be available. So, my point is people must be trained for the future. We should review the programme on the basis of the new type of ships that the seafarers tomorrow will man."
Reacting to call that the money expended on the scheme be used to acquire training vessels for cadets, Folarin said, "Have we not acquired ships before? What happened to the ships that were bought? Where is NNSL? You don't buy a training ship, you buy a trading ship. You cannot train somebody and say this is how cargo will be when you move it. They need to trade the ship as if they were carrying people cargo to Singapore. So they will learn time and equipment management. A training ship is immaterial.
"If it is suggested that the scheme should be stopped, is it because we don't need seafarers anymore or we still prefer that Philippinos and Indians continue to man ships that come to Nigeria?"