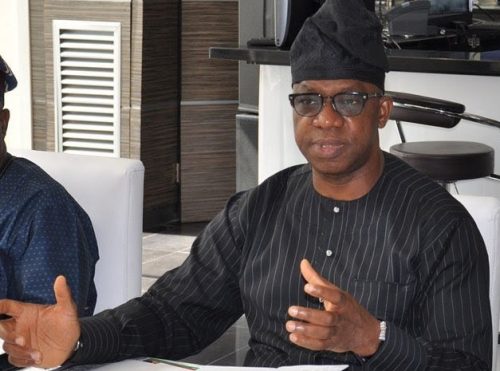 Fresh facts have emerged on why the Olokola Free Trade Zone and deep seaport project failed years after the idea was conceptualized between the Ondo and Ogun State governments.
Olokola deep seaport project, which was jointly conceived by both state governments, was expected to serve as a multipurpose deep seaport complex and free trade zone, as well as an exporting processing zone.
Speaking with SHIPS & PORTS in Akure, the Okeloyinbo of Ayetoro community in Ilaje Ese Odo local government area, Micah Olaseni Ajijo, said lack of effective collaboration between both state governments to develop the feasibility study was the bane of the project.
Ajijo, a former staff of the Federal Ministry of Budget and Planning, said despite a $2 million grant by the African Development Bank for the pre-feasibility study of the Olokola seaport project, lack of effective ownership and politicking by the two states stalled the project.  
According to him, "It was in my department then in African Development Bank that we gave a grant of about $2million for pre-feasibility studies to interest potential investors. What I can tell you killed the Olokola seaport was that there was no effective collaboration between the two states in developing the studies. It was a grant but there was no effective ownership by the two governments that promoted it. ADB tried all it could but because of the politics of the two states in terms of priority that was why the project could not come to fruition.
"Now we are having regional development, but during that time, the type of regional development we have today where all the Yoruba states are coming together was not there. So, there was no concept of having a common port, which belongs to the two states then. That really affected the project."
The monarch urged the state government to leverage on public-private-partnership arrangement to drive the Ondo deep seaport project.
"It is not just building the port alone that matters, a lot of things need to be put in place to make the port efficient. What is transport link out of the port? What is the connection to the hinterland and what are the modes of transport? What are we bringing to the port, are we linking it to the hinterland with railways or dual carriage so that we don't have the type of experience in Apapa?  
"The dry port could be about 20 kilometres from the deep seaport so that they transfer and store the goods there so that people don't come and crowd the port. So it is a question of logistics and I will tell you this is where it will be efficient if the private sector takes it and government policy must also be there to support it. If there is no policy and proper transportation management, there will be a big challenge," he added.