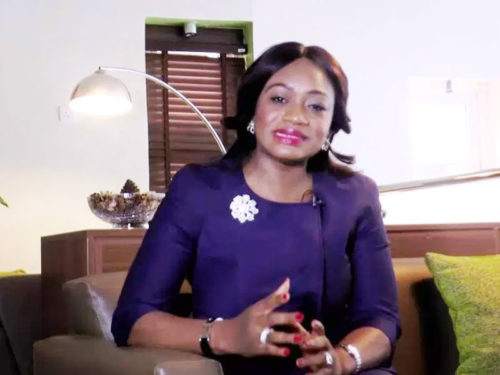 As the first 5-year tenure of the Central Bank of Nigeria (CBN) Governor, Godwin Emefiele comes to an on June 2, 2019, several interest groups and regional blocks have started jostling to recommend their persons for the plum banking job of Africa's largest economy. 
Emefiele has been CBN Governor since June 3, 2014. Prior to his appointment for the top job by former President Goodluck Jonathan, he served as the Group Managing Director/Chief Executive Officer of Zenith Bank Plc. 
While it is still not clear if President Muhammadu Buhari will break from tradition by renewing Emefiele's tenure for another five years, one of those being reportedly favoured for his possible replacement is the apex bank's Deputy Governor, Financial Services System, Aishah Ahmad. 
Since Nigeria's return to democratic governance in 1999, no CBN Governor has served more than one term of office. 
Ahmad, who was relatively unknown until late 2007, trained as an accountant, financial analyst and financial manager. She was appointed CBN Deputy Governor by President Muhammadu Buhari on October 6, 2017 but her appointment was not confirmed by the Senate until March 22, 2018. She replaced Mrs. Sarah Alade, who retired in March 2017. Before joining the CBN, she served as the Head, Consumer Banking & Investment at Diamond Bank. 
SHIPS & PORTS DAILY gathered from top government sources that the Niger State born Aishah Ahmad is among several other prospective candidates being considered by the Presidency as Emefiele's possible replacement. 
"The President wants to make a bold statement in his second term. The lady in questions represents youthfulness and gender shift. Don't forget that the President has promised to give the youth and women more responsibilities in his second term," the highly placed source, who does not want his identity disclosed, said. 
Curiously, apart from Mrs. Sarah Alade, who acted briefly for three and a half months as its Governor from February 20 to June 2, 2014; the CBN has been headed only by men in its 60 years history. So far the CBN has had 11 Governors between 1958 and 2019. Since 1999, none of the governors served for more than one term – an indication that Emefiele may be on his way out at the end of his term on June 2. This could be more so since he was not appointed by the present government. 
According to the CBN website, the apex bank's past Governors include late Roy Pentelow Fenton, who served from July 24, 1958 to July 24, 1963; late Alhaji Aliyu Mai-Bornu, July 25, 1963- June 22, 1967; late Dr. Clement Nyong Isong, August 15, 1967-September 22, 1975 and late Mallam Adamu Ciroma who served from September 24, 1975 to June 28, 1977.
Others are late Mr. Ola Vincent, June 28, 1977-June 28, 1982; late Alhaji Abdulkadir Ahmed, June 28, 1982-September 30, 1993; Dr. Paul Ogwuma, October 1, 1993 to May 29, 1999; Chief Joseph Sanusi, May 1999-May 29, 2004; Prof. Chukwuma Soludo, May 29, 2004-May 29, 2009 and Mallam Sanusi Lamido Sanusi, June 3, 2009 to June 2, 2014.
Just last week in Lagos, the wife of the President, Aisha Buhari said she wished her husband would appoint more women into his cabinet. It remains to be seen if her namesake at the CBN will be a beneficiary of that wish. 
If political and other permutations work in her favour, 41-year old Aishah Ahmad will not only become the first female CBN Governor, she will also be the youngest ever appointed into the office.