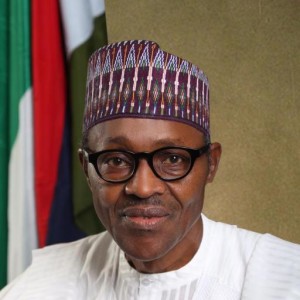 The Attorney General of the Federation and Minister of Justice, Abukabar Malami, has said that President Muhammadu Buhari has directed all relevant agencies to compile names of all looters with a view to promptly enforcing the judgment of a Federal High Court in Lagos ordering the government to release information about the names of high ranking public officials from whom public funds were recovered.
The judgment also ordered the government to tell Nigerians the circumstances under which funds were recovered, as well as the exact amount of funds recovered from each public official.
In a statement by Socio-Economic Rights and Accountability Project, (SERAP) Executive Director, Adetokunbo Mumuni, on Thursday, Malami made the disclosure on Wednesday during a meeting at his office in Abuja with a delegation from SERAP.
Mumuni said, "We had a very productive meeting with Mr Malami, discussing among other critical issues the need for the government to obey the judgment delivered in July by Hon Justice Hadiza Rabiu Shagari following a Freedom of Information suit number: FHC/CS/964/2016brought by SERAP."
According to Mumuni, "Mr Malami informed us that President Buhari has directed the Ministry of Justice, Ministry of Finance, Economic and Financial Crimes Commission (EFCC), Independent Corrupt Practices and Other Related Offences Commission (ICPC) and other relevant agencies involved in the recovery of looted funds to promptly put the documents together with a view to fully and promptly enforcing the judgment by Justice Shagari.
"We appreciate the opportunity to meet with the Attorney General of the Federation and look forward to working with him as the government strives to enforce this very important judgment.
We hope that the implementation of the judgment will now happen sooner rather than later. We believe that effectively implementing the judgment will be a victory for the rule of law, show the way forward in the fight against corruption and impunity of perpetrators in the country, as well as demonstrate Buhari's oft-repeated commitment to tackling the problem of grand corruption," Mumuni added.
It would be recalled that the SERAP suit followed disclosure last year by the Federal Government of funds recovered from some high-ranking public officials and private individuals.
In her judgment delivered on July 5, Justice Shagari agreed with SERAP that "the Federal Government has legally binding obligations to tell Nigerians the names of all suspected looters of the public treasury past and present."
Joined as defendants in the suit are the Minister of Information, Lai Mohammed, and the Federal Ministry of Information and Culture.
The same day that the judgment was delivered, Mr. Malami told reporters in Abuja that government was in agreement with the ruling and would carry out the order as long as it does not amount to sub judice.