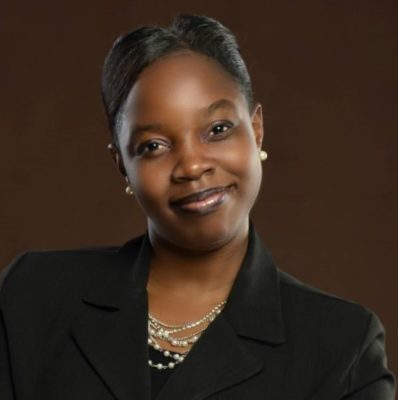 No they are not. Shipping has historically been a male-dominated industry and that way of doing things in the industry has a long and deep tradition. Many countries including Nigeria are however, trying to address this gender gap. The International Maritime Organisation, through its global programme on the Integration of Women in the Maritime Sector, is also making a concerted effort to help the industry move on from that tradition and help women achieve a representation that is more in line with twenty-first century expectations. The fact is the maritime industry needs more women, particularly in leadership roles. It is in the light of this that the IMO selected the theme "Empowering Women in the Maritime Community" as the World Maritime Day theme for 2019. In addition, the IMO's governing body, the IMO Council, approved the Women's International Shipping and Trading Association (WISTA International)'s  application for consultative status on July 5 2018. This allows WISTA to sit in during IMO consultativemeetings and make contributions aimed at addressing the needs of women in the maritime industry.On the issue of the gender gap on a national basis, focus is now on meeting the United Nations Sustainable Development Goal of achieving gender equality and in turn, the empowerment of all women and girls in the maritime sector. Gender equality is more than equal representation, it is strongly tied to women's rights, and often requires policy changes. It is these policy changes that sometimes hinder the opportunities that women can maximize in having a maritime related career. Issues like work place discrimination, conducive environment for mothers, adequate training, proper mentorship, coaching and training programmes are but a few areas that policies are needed to address the gender gap. Some countries have however started the change through the private sector. An example is the United Kingdom where a group of major British businesses and trade bodies gathered on 6 July 2018 in Southampton, to ink a new charter aimed at tackling gender diversity in the maritime sector. The parties signed the 'Women in Maritime pledge', a statement of intent to improve fairness, equality and inclusion in the sector. I know women have what it takes to bring change in the shipping sector and I have examples to show for it. For instance, the current Managing Director of the Nigerian Ports Authority is a woman in the person of HadizaBala Usman. In the space of just two years that she entered office, she has introduced a number of innovations in Nigerian port administration and succeeded in putting Nigeria squarely on the map as far as international port activities is concerned. A few of the innovations she introduced are: the commissioning of the Command and Control Communication and Intelligence Centre of the NPA for improved surveillance and security at the Ports; launching of an online billing system that eradicates loss and reduces the incidence of fraud; putting in place systems to improve transparency and accountability at Nigerian Ports amongst others.Another woman making waves in the industry is Dr. Felicia Chinwe Mogu, the Head of Department, Marine Environment Management, Nigerian Maritime Administration & Safety Agency(NIMASA). There are also other women in shipping and maritime related activities that are making great strides in the industry. A number of women are ship owners, ship chandlers, freight forwarders, maritime lawyers like my humble self and sea farers to name a few. To put forward women's views and opinions on maritime issues in both the public and private sector are a number of women organisations in Nigeria such as Women in Shipping and Trading Intl(Nigeria), Women in Maritime Africa(Nigeria), Women in Logistics and Transport with its global convener being a Nigerian in the person of Aisha Ali Ibrahim; Association of Women Freight forwarders to mention a few.There is a need for more female participation in the maritime industry. However women in the industry now have, in their own space contributed positively and significantly to the shipping sector.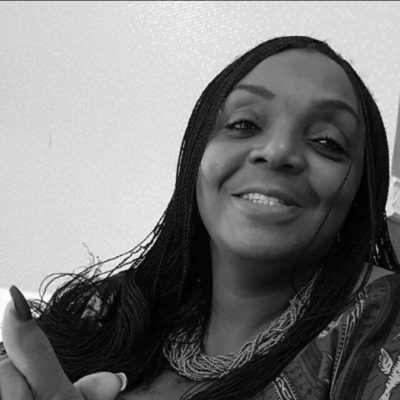 Yes and no. Yes, in the sense that women have started and they now have to play in a male-dominated sector.Before now there is this perception that the shipping industry is predominantly male but I still feel we don't have sufficient women in the sector. The number of women at the helms of affairs are doing their best and making us proud. Women need to start vying for management positions in the sector.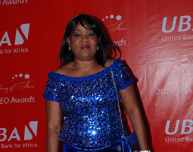 No, we are not doing enough in the shipping sector. I urge women to come together as one body to fight for their rights.Women should form a group that will speak on their behalf, there should always be a voice for women from every strata. It should not be a confrontational movement but a strong force to reckon with. There should be mentoring programme for women so that women can be educated and be alive to their own responsibilities. That way their voices can be heard. Women can only make headway if their husbands support them, they should ensure that their husbands support them too because men cannot do it alone in this sector. Most agencies in this industry need women to make their organisation work.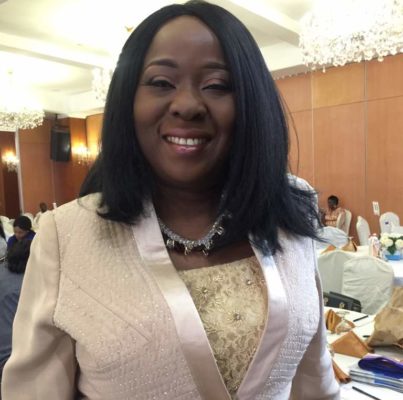 The rising profile of women in shipping in Nigeria has been facilitated by various social, economic and political factors. There has been no lack of role models in the push by women to break the glass ceiling of upward mobility, both at the board rooms and at the top managerial levels of public and private sector companies and institutions in the maritime sector. Building on the momentum of its vibrant activity in the past, WISTA-Nigeria can leverage on the substantial government incentives of MDGs and other policies that promote the education of the girl-child, as well as, the emphasis on coordinated human capacity development for already employed women in the industry, to achieve a steady, continuous, improvement in the status and progress of their members and womenfolk in the industry generally. Nevertheless, the impressive list of female top executives in the local maritime and shipping trades today attests to the fact of the rise of feminine power in the industry. For example, in the 1990s, some of the 'visible' or 'high-flying' women in the industry included maritime lawyer, Dr. Bo1a Fajemirokun; Mrs. B.O. Williams, former director of maritime services, Federal Ministry of Transport; Mrs. Doyin Rhodes Vivour, a top legal luminary; Mrs. Grace Obiozor, formerly acting executive secretary of the Nigerian Shippers Council; and, Mrs. Margaret Orakwusi, former National President of the Nigerian Trawler Owners Association (NITOA). Also, the rise in the profile of women in Nigerian shipping and maritime circles is an ongoing trend which is being fuelled by higher education, skills acquisition and various career enhancement factors in the general polity. The top echelons of the industry have witnessed quite a few leading women in chief executive and top managerial positions in high-flying shipping and maritime companies and federal and state government ministries, departments and agencies (MDAs). The list includes: Mrs. Elizabeth Ovbude, Managing Director of Ports and Terminal Operators Ltd., PH; Ms. AinaEgharevba, former Executive Director of Marine and Operations, Nigerian Ports Authority (NPA); Mrs. Vicky Haastrup, the Chief Executive Officer of ENL Nigeria Ltd.; the late Mrs. Josephine OluwadamilolaKuteyi, Chief Executive Officer of Josepdam Group of companies, operator of terminals at Apapa and Tin Can Island Port; Mrs. Gloria Atta, Executive Director, Comet Shipping Agencies Nigeria Ltd; Mrs. KofoOlugbesan, Chief Executive Officer of Good Intentions Nigeria Ltd.; Mrs IfyAkerele, former Director-General of Nigerian Chamber of Shipping; Hajia Inna Mariam Ciroma, the former Managing Director of National Inland Waterway Authority (NIWA);Obiageli Obi, Director-General, Nigerian Chamber of Shipping to mention a few.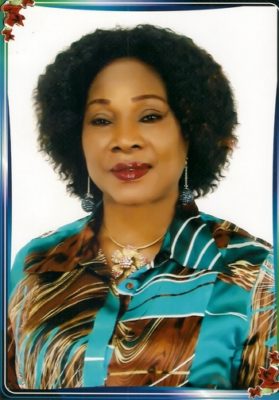 The maritime industry is admittedly one of the male-dominated careers in the economy today. The explanation is quite obvious; in the past (and even now), maritime jobs on board vessels and in the port environment required physical strength. Therefore, society prohibited women from participating in the industry, especially at the operational level. The involvement of women was thus limited to secretarial, manifest keying and invoicing roles, and these were largely administrative and dominantly shore-based.With the passage of time, technology has changed the boundaries and what used to be limitations are now challenges and opportunities. Today, there are women regardless of the numbers working in virtually every facet of the industry not only internationally but in Nigeria too. There are women ship captains, pilot officers, charterer, brokers, port managers, managers of concession terminals, operations managers, freight forwarders, ship chandlers, aircraft pilots, marine engineers etc.Mention must be made of women who have attained prominence at the national and international levels, such as: Dr. (Mrs.) KemaChikwe, who was Minister of Transport 1999-2000, and Minister of Aviation 2000-2003; Mrs. MfonUsoro a former Director-General of the Nigerian Maritime Administration and Safety Agency (NIMASA). Furthermore, we cannot overlook the giant strides made by women in the port industry, such as: the current Managing Director, Nigerian Ports Authority (NPA), HadizaBala Usman; Ms. AinaEgharevha, who was Port Manager of RORO Port, Lagos Port Complex and the first female Executive Director Marine and Operations, Nigerian Ports Authority; Princess Vicky Haastrup, Managing Director, ENL Consortium, Hajiya Aisha Ali-Ibrahim, who oversees Lagos Port Complex, Apapa and President of the Women in Logistics and Transport (WILAT), Nigeria; Mrs. IfyAkerele, the pioneer and former Director-General of the Nigerian Chamber of Shipping and so many of them have put in their best and are still bringing in changes in the industry.There is no gainsaying the important role women play in the socio-economic development of our communities. Increasingly, women are finding their place in the top echelons of the Logistics and Transport industry in Nigeria. From difficult operational areas considered the exclusive preserve of men to "dashboard" services, women are showing their capacities and competences.Indeed, as pointed out by the IMO Secretary General, the full and equal participation of women in civil, cultural, economic, political and social life, at the national, regional and international levels and the eradication of all forms of discrimination on grounds of gender are and must remain priority objectives of the Federal Government.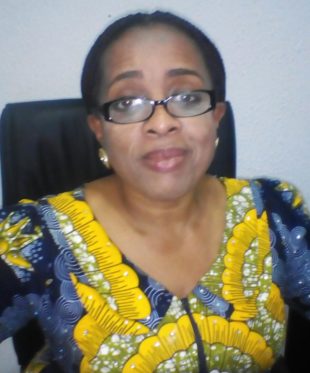 Yes, women are playing enough role and some women are performing well, better than the males in the industry. I will say women have been active through the following ways: decision/policy making; monitoring issues of ports and corridors; participation in negotiation and conflict resolution; advocacy and sensitization, education and training; enhancement of trade, human resource strategies and capacity building in strengthening the maritime capacities in the continent and beyond.