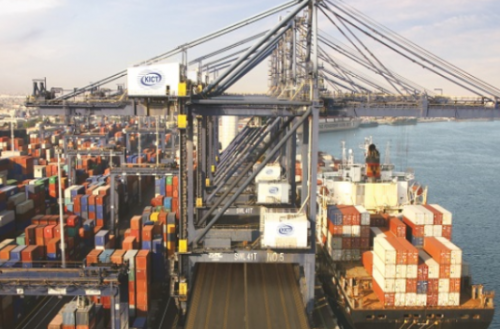 A port worker has been crushed to death at Hutchison Ports' Karachi International Container Terminal (KICT) in a second fatal incident this year, according to the International Transport Workers' Federation (ITF).
The worker was "crushed when a container was lowered on top of him as he slept on the back of his truck," ITF said. 
The 23-year-old truck driver passed away at the Pakistani terminal in the early morning hours of July 21, 2019. 
The previous incident occurred in the evening hours of March 17 when a reach stacker reversed over a yard checker. Less than an hour later, the 58-year-old worker passed away.
"Two workers have been killed this year inside the yard at KICT which for anyone should raise serious questions about Hutchison's traffic and yard management procedures inside the terminal and how an incident like this can happen. 
"The report that the ITF Dockers' Section has received from KICT Labour Union – our affiliate in the terminal – highlights significant safety concerns that the workforce hold about the adequacy of lighting in the yard, traffic management systems and the minimum number of checkers deployed to manage safe yard operations," the Chair of the ITF Dockers' Section Occupational Safety and Health Working Group, Steve Biggs, said.
The two deaths in Pakistan this year follow the death of five workers at Hutchison's Jakarta International Container Terminal (JICT), between 2016 and 2018.