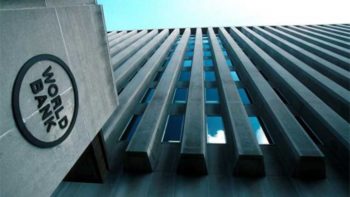 The World Bank has advocated a single authority for the regulation of operations of free zones in Nigeria.
Senior Operations Officer, Trade & Competitiveness, Global Practice, World Bank Group, Craig Raymond Giesze, made the case at the public hearing organised by the House of Representatives Committee on Commerce.
The public hearing was aimed at taking input from stakeholders for the purpose of amending the nation's Oil and Gas Export Free Zone Authority (OGEFZA) Act.
He disclosed that the World Bank has always advised countries, seeking to attract investments into their economies through their free zones, "to always adopt the single regulatory authority regime for a number of reasons based on knowledge garnered over the years of what foreign investors look out for in an economy".
He stated: "Beyond the fact that a single regulatory authority is global best practice, the benefits include the fact it reduces administrative costs; the approach creates investor confidence in an economy; investors abhor a confusing regulatory environment and considers such environment as too risky but prefer consistency in regulation because a single regulatory authority offers long term stability that guarantees safety of investments.
In that regard, the World Bank perspective would be that Nigeria should seriously consider the adoption of a single regulatory authority regime for its free zones".
In his opening remarks, the Chairman of the House Committee on Commerce, Hon. Sylvester Ogbaga (PDP) Ebonyi State, stated that the key objective of the public hearing was for invited stakeholders to make input that would assist the Committee in its legislative assignment of amending the proposed OGEFZA Act, based on global best practice.
However, the management of the two regulatory agencies in the sector in Nigeria, OGEFZA and NEPZA (Nigeria Export Processing Zone Authority) stated that the supervising ministry of both agencies had requested for more time to review and harmonise their respective submissions.
They also requested for a postponement of the public hearing, pending the review of the ministry and the eventual submission of their memoranda.
Copyright Ships & Ports Ltd. Permission to use quotations from this article is granted subject to appropriate credit given to www.shipsandports.com.ng as the source.